Psalm 37 (Part 18) - Psa 37:31 - The Law of His God is in His Heart
Submitted by Pastor Chad Wagner on Thursday, August 23, 2018.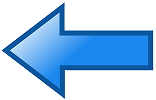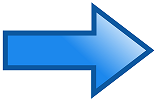 ---
1. Psa 37:31 - "The law of his God is in his heart; none of his steps shall slide." A. The law of his God is in his heart. i. Notice first of all that for the righteous, God is his God. a. Consider how many righteous men that it was said that God was "his God." (i) The LORD was Abraham's God. 1. "And the LORD appeared unto him the same night, and said, I am the God of Abraham..." (Gen 26:24) (ii) He was Isaac's God. 1. "...I am the LORD God of Abraham thy father, and the God of Isaac..." (Gen 28:13). (iii) He was Jacob's God. 1. "So that I come again to my father's house in peace; then shall the LORD be my God:" (Gen 28:21) 2. "...I am the God of thy father, the God of Abraham, the God of Isaac, and the God of Jacob...." (Exo 3:6) (iv) He was Moses' God. 1. "And Moses besought the LORD his God, and said, LORD..." (Exo 32:11) 2. "...I have taught you statutes and judgments, even as the LORD my God commanded me..." (Deu 4:5) (v) He was Aaron's and the priests' God. 1. "They shall not take a wife that is a whore, or profane; neither shall they take a woman put away from her husband: for he is holy unto his God." (Lev 21:7) (vi) He was Phinehas' God. 1. "And he shall have it, and his seed after him, even the covenant of an everlasting priesthood; because he was zealous for his God, and made an atonement for the children of Israel." (Num 25:13) (vii) He was Ruth's God. 1. "And Ruth said, Intreat me not to leave thee, or to return from following after thee: for whither thou goest, I will go; and where thou lodgest, I will lodge: thy people shall be my people, and thy God my God:" (Ruth 1:16) (viii) He was David's God. 1. "And David was greatly distressed; for the people spake of stoning him, because the soul of all the people was grieved, every man for his sons and for his daughters: but David encouraged himself in the LORD his God." (1Sa 30:6) (ix) He was Solomon's God. 1. "And Solomon the son of David was strengthened in his kingdom, and the LORD his God was with him, and magnified him exceedingly." (2Ch 1:1) (x) He was Hezekiah's God. 1. "And thus did Hezekiah throughout all Judah, and wrought that which was good and right and truth before the LORD his God." (2Ch 31:20) (xi) He was Manasseh's God. 1. "And when he was in affliction, he besought the LORD his God, and humbled himself greatly before the God of his fathers," (2Ch 33:12) (xii) He was Ezra's God. 1. "This Ezra went up from Babylon; and he was a ready scribe in the law of Moses, which the LORD God of Israel had given: and the king granted him all his request, according to the hand of the LORD his God upon him." (Ezr 7:6) (xiii) He was Nehemiah's God. 1. "...And the king granted me, according to the good hand of my God upon me." (Neh 2:8) (xiv) He was Daniel's God. 1. "Now when Daniel knew that the writing was signed, he went into his house; and his windows being open in his chamber toward Jerusalem, he kneeled upon his knees three times a day, and prayed, and gave thanks before his God, as he did aforetime." (Dan 6:10) (xv) He was Shadrach's, Meshach's, and Abednego's God. 1. "Then Nebuchadnezzar spake, and said, Blessed be the God of Shadrach, Meshach, and Abednego, who hath sent his angel, and delivered his servants that trusted in him, and have changed the king's word, and yielded their bodies, that they might not serve nor worship any god, except their own God." (Dan 3:28) (xvi) He was Jonah's God. 1. "Then Jonah prayed unto the LORD his God out of the fish's belly," (Jon 2:1) (xvii) He was Jesus' God. 1. "And about the ninth hour Jesus cried with a loud voice, saying, Eli, Eli, lama sabachthani? that is to say, My God, my God, why hast thou forsaken me?" (Mat 27:46) (xviii) He was Mary Magdalene's God. 1. "Jesus saith unto her, Touch me not; for I am not yet ascended to my Father: but go to my brethren, and say unto them, I ascend unto my Father, and your Father; and to my God, and your God." (Joh 20:17) (xix) He was Paul's God. 1. "But my God shall supply all your need according to his riches in glory by Christ Jesus." (Php 4:19) b. Our God is the God of the OT and NT saints and patriarchs (your is plural) (Joh 20:17) and our hope is in Him (Psa 146:5). c. He who overcomes has the right to call God his God (Rev 21:7). d. How blessed we are to be able to call the God of heaven my God! e. By calling God your God, you are setting Him apart from the gods of the other religions. ii. God's law is in his heart. a. It was written on his heart by God when He regenerated him and gave him a new heart (Heb 8:10; Rom 2:15). b. It is hidden there by continual reading and studying of the scriptures (Pro 3:1-3; Pro 6:20-23; Pro 7:2-3; Psa 119:11). B. None of his steps shall slide. i. When the law of God is in one's heart, the Lord guides His steps (Pro 3:5-6; Pro 16:9; Psa 119:105). ii. He will stay on the strait and narrow path (Mat 7:14), not turning to the right hand or the left (Pro 4:25-27). iii. He will pray that God will hold him up and keep him from slipping (Psa 17:5; Psa 94:18). iv. Those that trust in God will not slide (Psa 26:1). a. The Lord sits them on a firm foundation so that their feet don't slip (2Sa 22:37). b. We must be careful to not envy the wicked, else our feet will slip and we will fall (Psa 73:2-3). v. The feet of the wicked shall slide (Deu 32:35; Jer 23:12). a. Their way is darkness and will cause them to stumble (Pro 4:19). b. The Lord sets them in slippery places (Psa 35:6; Psa 73:18). c. They will slide back into their former sins (Hos 4:16). d. They will be filled with their own ways (Pro 14:14).
---