Proverbs (Part 005) - Pro 1:7
Submitted by Pastor Chad Wagner on Wednesday, January 9, 2019.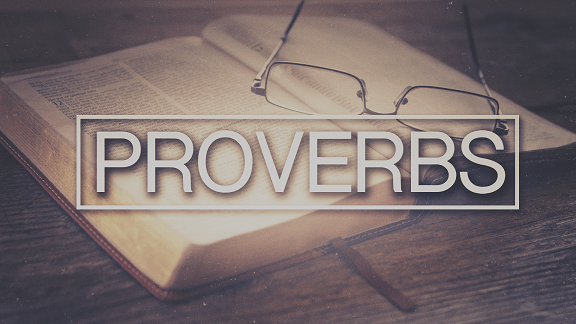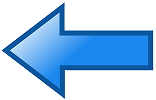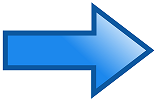 ---
7. Pro 1:7 - "The fear of the LORD is the beginning of knowledge: but fools despise wisdom and instruction." A. The fear of the LORD is the beginning of knowledge... i. There are certain things that carnal men without the fear of God (Rom 3:18) can know naturally (Jud 1:10). a. They are ever learning things, but never come to the knowledge of the truth (2Ti 3:7). b. This is not the knowledge that Solomon is speaking of in this verse. ii. Solomon is instead speaking of the knowledge of God which comes after one understands the fear of the Lord (Pro 2:5). iii. The world by its wisdom cannot have the knowledge of God (1Co 1:21). iv. In order to have the knowledge of God and His truth, a man must first possess the fear of the Lord which is the beginning of knowledge. a. Before a man can fear God, he must first have been born again by the Spirit of God because the natural man cannot fear God (Rom 3:18) and is not subject to the law of God (Rom 8:5-8). b. He next must believe that God exists (Heb 11:6). c. For an honest man, this merely requires: (i) looking up at the heavens (Psa 19:1) (ii) looking around at the amazingly complex creation (Rom 1:20) (iii) looking at himself who is fearfully and wonderfully made (Psa 139:14) (iv) These three things demand that there is an eternal, omnipotent God that created them all. d. A humble child of God should be overwhelmed with a dreadful feeling of fear toward the omnipotent God that created all these things. e. Fear n. - 1. In OE.: A sudden and terrible event; peril. 2. a. The emotion of pain or uneasiness caused by the sense of impending danger, or by the prospect of some possible evil. f. A man's awareness of God's eternal power and infinite intelligence should give rise to a solemn fear of disobeying Him. v. The God of the Bible does not simply require a healthy respect like some fools say. a. But rather we must, "fear him, which after he hath killed hath power to cast into hell; yea, I say unto you, Fear him" (Luk 12:5). b. Our God is a consuming fire who must be served acceptably with reverence and godly fear (Heb 12:28-29). vi. The fear of the LORD is the beginning of knowledge (Pro 1:7) and wisdom (Pro 9:10) because it is wisdom (Job 28:28). a. Beginning n. - 1. The action or process of entering upon existence or upon action, or of bringing into existence; commencing, origination. b. When a man fears God, he has made his first act of wisdom which opens the door for knowledge and more wisdom to enter. c. The fear of the LORD is the instruction of wisdom (Pro 15:33). d. In other words, the fear of God teaches us wisdom. e. Those that don't fear God hate knowledge (Pro 1:29) and therefore will not receive it. f. The fear of the LORD teaches men to obey God and do His commandments (Psa 111:10). (i) God's word is our wisdom (Deut 4:5-6). (ii) When we learn and do His commandments, we learn His knowledge. g. Men that fear God hate evil (Pro 8:13) and depart from it (Pro 16:6) and its snares of death (Pro 14:27). (i) When we depart from evil, God increases our knowledge of Him (Joh 7:17; Pro 1:23). (ii) When we avoid evil men and company with good men, we learn the knowledge of God (Pro 13:20). h. The fear of the LORD leads to knowledge which leads to riches, honor, and life (Pro 22:4). B. ...but fools despise wisdom and instruction. i. A man who denies there is a God is a supreme fool (Psa 14:1). a. A fool of this magnitude will certainly not find the knowledge of God, seeing he denies His very existence. b. He will, of course, therefore despise God's wisdom and instruction. ii. But not all fools deny God's existence. a. Many of them profess belief in the LORD, blessing His name when things go well, but then fretting against Him when they have perverted their way by their foolishness, and are suffering for it (Psa 107:17; Pro 19:3). b. A cursory reading of the book of Proverbs unfortunately shows that believers, as well as unbelievers, often bear the characteristics of a fool. c. Fool n. - 1. a. One deficient in judgement or sense, one who acts or behaves stupidly, a silly person, a simpleton. (In Biblical use applied to vicious or impious persons.) d. Such a man naturally despises wisdom. e. Wisdom n. - Capacity of judging rightly in matters relating to life and conduct; soundness of judgement in the choice of means and ends; sometimes, less strictly, sound sense, esp. in practical affairs: opp. to folly f. He also despises instruction because he has no desire to be shown the error of his way which would require that he make changes in his life. iii. The fear of the LORD is the beginning of knowledge, but a fool never gets past the first rung of knowledge's ladder because he doesn't fear God's judgment and forges on ahead in his foolishness (Pro 14:16). iv. As the old saying goes: "Fools rush in where angels fear to tread." v. If a man despises instruction, thinks he knows it all, and has no need to be taught by another, he is a fool. a. This goes for the child or young man (Pro 15:5) and the old man alike (Ecc 4:13). b. Such a man not only despises his instructor, but also despises himself (Pro 15:32).
---