Blog - Proverbs 2:13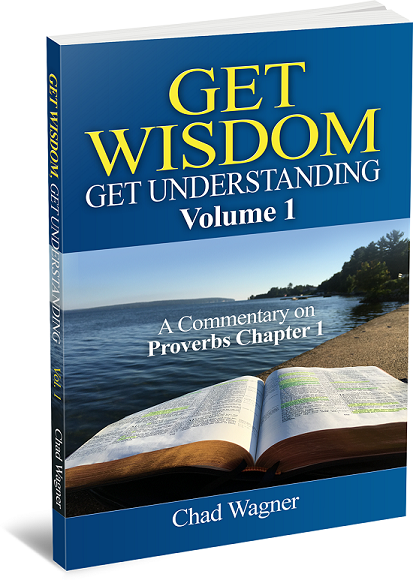 If you like this blog, then you will like
Get Wisdom, Get Understanding
which is Pastor Wagner's commentary on Proverbs chapter 1 which is available on Amazon in paperback or Kindle. Find out more
here
. For all the blogs in this series, click here:
Proverbs Commentary
.
Proverbs 2:13
"Who leave the paths of uprightness, to walk in the ways of darkness;" (Pro 2:13)
---
In this verse and the following two, we are given a vivid description of evil men. Notice first of all that evil men
leave the paths of uprightness
. The fact that they
leave
the upright paths means that they were once walking them.
Uprightness
is "the state or condition of being sincere, honest, or just; equity or justness in respect of principle or practice; upright quality or conduct; moral integrity or rectitude" (OED). As was noted in the comments on Proverbs 2:8,
paths
are "course[s] of action or procedure, line[s] of conduct, way[s] of behaviour" (OED). Putting it together then,
paths of uprightness
are courses of action and behavior in life that are honest, just, and characterized by moral integrity. These paths direct a man to the strait gate and narrow way "which leadeth unto life" that few find (Mat 7:13-14). Men that walk such paths are good men, or at least appear to be while they tread them. Men who leave the paths of uprightness are either righteous men who backslide into sin and veer off of the path, or wicked men who never had a right to walk thereon in the first place, but only did so for a time for the gain they could obtain thereby. The Bible speaks of both types of men, warning Christians to take heed to not become the former, and to be careful to avoid the latter. Scripture gives many sobering examples of regenerate children of God who turned from the way of righteousness, such as Solomon to whom God gave "wisdom and understanding exceeding much, and largeness of heart, even as the sand that is on the sea shore" (1Ki 4:29); and yet when Solomon was old "his wives turned away his heart after other gods: and his heart was not perfect with the LORD his God" (1Ki 11:4). And there was Israel who were God's chosen people, whom He delivered out of Egypt by His mighty arm, who "by faith . . . passed through the Red sea as by dry land" (Heb 11:29), and yet they died in the wilderness because of their sin, rebellion, and unbelief.
1Co 10:1-10 - Moreover, brethren, I would not that ye should be ignorant, how that all our fathers were under the cloud, and all passed through the sea; 2 And were all baptized unto Moses in the cloud and in the sea; 3 And did all eat the same spiritual meat; 4 And did all drink the same spiritual drink: for they drank of that spiritual Rock that followed them: and that Rock was Christ. 5 But with many of them God was not well pleased: for they were overthrown in the wilderness. 6 Now these things were our examples, to the intent we should not lust after evil things, as they also lusted. 7 Neither be ye idolaters, as were some of them; as it is written, The people sat down to eat and drink, and rose up to play. 8 Neither let us commit fornication, as some of them committed, and fell in one day three and twenty thousand. 9 Neither let us tempt Christ, as some of them also tempted, and were destroyed of serpents. 10 Neither murmur ye, as some of them also murmured, and were destroyed of the destroyer.
Heb 3:17-19 - But with whom was he grieved forty years? was it not with them that had sinned, whose carcases fell in the wilderness? 18 And to whom sware he that they should not enter into his rest, but to them that believed not? 19 So we see that they could not enter in because of unbelief.
With examples like these, it is little wonder why the LORD admonishes His saints who stand by faith to "be not highminded, but fear" (Rom 11:20), warning "him that thinketh he standeth [to] take heed lest he fall" (1Co 10:12). Christians must never look down on a brother that fell into sin, lest they "also be tempted" (Gal 6:1) and do the same, for "pride goeth before destruction, and an haughty spirit before a fall" (Pro 16:18). Scripture also gives examples of wicked men who will for a time company with the saints on the paths of uprightness in an effort to infiltrate the church to destroy it, or to hide their sin under the cloak of religion. The Pharisees, who were "of [their] father the devil" (Joh 8:44), crept into churches as "false brethren unawares brought in, who came in privily to spy out [their] liberty which [they] [had] in Christ Jesus, that they might bring [them] into bondage" (Gal 2:4). Jude warned of "certain men crept in unawares, who were before of old ordained to this condemnation, ungodly men, turning the grace of our God into lasciviousness, and denying the only Lord God, and our Lord Jesus Christ" (Jud 1:4). These wolves in sheep's clothing (Mat 7:15) will for a while appear to be walking the paths of uprightness, being "ministers of righteousness" (2Co 11:15), and will "by good words and fair speeches deceive the hearts of the simple" (Rom 16:18). In either case, whether the evil man who left the paths of uprightness to walk in the ways of darkness is an unregenerate reprobate who crept into the church to lead others astray, or whether he is a child of God fallen into sin and gone out of the way, wisdom given by God through His word will deliver the faithful saint from him (Pro 2:10-13). Wisdom teaches him to "believe not every spirit, but try the spirits whether they are of God: because many false prophets are gone out into the world" (1Jo 4:1). Wisdom tells him to "prove all things; hold fast that which is good" (1Th 5:21); and to do so by measuring every man's words by the scripture to see what manner of man he is: "to the law and to the testimony: if they speak not according to this word, it is because there is no light in them" (Isa 8:20). The key to not being led away by the wicked is continuing to grow in the knowledge of Christ.
2Pe 3:17-18 - Ye therefore, beloved, seeing ye know these things before, beware lest ye also, being led away with the error of the wicked, fall from your own stedfastness. 18 But grow in grace, and in the knowledge of our Lord and Saviour Jesus Christ. To him be glory both now and for ever. Amen.
To walk in the ways of darkness
. There is no middle ground: a man is either on the narrow way that leads to life or the broad way that leads to destruction (Mat 7:13-14). Those who
leave the paths of uprightness
don't depart them to wander the roads of spiritual neutrality, but they rather do so to
walk in the ways of darkness
. To
walk in darkness
is to follow the devil who is the prince of "the darkness of this world" (Eph 6:12). If a Christian is to avoid walking in the ways of darkness, he must follow close behind the Lord Jesus Christ.
Joh 8:12 - Then spake Jesus again unto them, saying, I am the light of the world: he that followeth me shall not walk in darkness, but shall have the light of life.
Joh 12:46 - I am come a light into the world, that whosoever believeth on me should not abide in darkness.
Christians must reprove and avoid those who walk in the ways of darkness, not maintain fellowship with them; for, "evil communications corrupt good manners" (1Co 15:33).
Rom 13:12 - The night is far spent, the day is at hand: let us therefore cast off the works of darkness, and let us put on the armour of light.
2Co 6:14 - Be ye not unequally yoked together with unbelievers: for what fellowship hath righteousness with unrighteousness? and what communion hath light with darkness?
Eph 5:8 - For ye were sometimes darkness, but now are ye light in the Lord: walk as children of light:
Eph 5:11 - And have no fellowship with the unfruitful works of darkness, but rather reprove them.
If they do these things, they will be delivered from those "who leave the paths of uprightness, to walk in the ways of darkness."
---
Subscribe to Pastor Wagner's Blog
---