Proverbs (Part 015) - Pro 1:32-33
Submitted by Pastor Chad Wagner on Wednesday, April 17, 2019.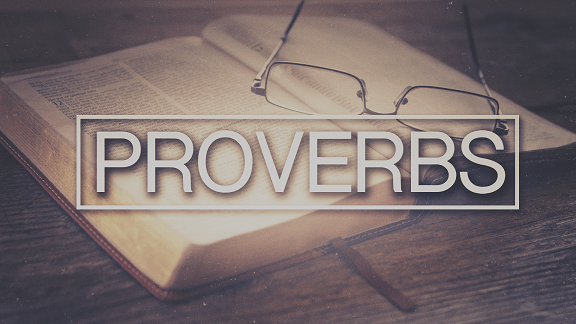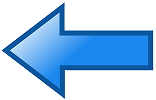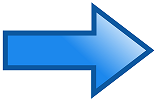 ---
32. Pro 1:32 - "For the turning away of the simple shall slay them, and the prosperity of fools shall destroy them." A. The turning away of the simple shall slay them. i. Wisdom had cried to the simple exhorting them to "turn you at my reproof" (Pro 1:23). ii. But instead of heeding God's command to "turn away your faces from all your abominations" (Eze 14:6), they instead turned away their ears from the truth (2Ti 4:4). iii. The keeping of God's commandments adds years to a man's life (Pro 3:1-2). iv. Turning away from them shortens it (Pro 10:27). a. The LORD warned Israel that turning away their heart from Him would indeed slay them, and therefore admonished them to choose life (Deu 30:17-19). b. King Amaziah learned this lesson the hard way (2Ch 25:27). v. Christians face the same fate when they turn away from God who speaks from heaven through the scripture (Heb 12:25). vi. Too many parents can attest to the truth of God's pronouncement that the turning away of the simple shall slay them. vii. Some have mourned over children who would none of wisdom's reproof and turned away from the LORD, only to be slain by drugs, alcohol, STDs, reckless driving, gang violence, or suicide. viii. While fools turn away from God, inviting His wrath, contrarily, "wise men turn away wrath" (Pro 29:8) by repenting at wisdom's reproof. ix. Want to avoid this judgment? Follow Job's example: "neither have I gone back from the commandment of his lips; I have esteemed the words of his mouth more than my necessary food" (Job 23:12). B. The prosperity of fools shall destroy them. i. Prosperity n. - The condition of being prosperous, successful, or thriving; good fortune, success, well-being. ii. Prosperity in itself is not necessarily sinful or harmful. a. It's true that the wicked are often prosperous (Psa 73:3-5). b. But God also gives prosperity and success to the righteous who meditate in His word (Jos 1:8) and to those who humbly seek wisdom as did Solomon (1Ki 10:7). iii. Though prosperity can be a blessing, it will try the righteous at least as much as poverty, if not more so (Pro 30:8-9). iv. Affluence will destroy children of God faster than poverty will (Deu 8:11-20). v. It takes a very wise and strong man to be able to handle wealth and success (Pro 11:16). vi. Excessive wealth is often too much for a weak man to handle without blowing it like a drunken sailor or allowing it to make him puffed up with pride. a. Most men can identify with the Psalmist at one point or another in their lives when he said, "in my prosperity I said, I shall never be moved" (Psa 30:6). b. Being made proud by wealth is a bigger failure than being made poor by it. vii. For the average dolt, winning the lottery or receiving a large inheritance is a curse rather than a blessing. a. Stories abound of fools winning millions of dollars in the lottery, only to end up more broke in a few years than they were before they bought the ticket (Pro 13:11; Pro 20:21). b. Most men will respond to this assertion with denial, thinking that such would not be the case with them; they would know how to manage money and hold on to it: it would not change them, they surmise. c. Let such a man ask himself these questions. (i) Do I spend more when I make more? (ii) Do I save money no matter what my income? (iii) Do I save more now than I did five, ten, or twenty years ago when I made less, or do I save the same now as I did then and spend the extra? (iv) When I get a raise, do I save the extra after giving the LORD His share, or do I adjust my standard of living to meet my new higher salary? (v) Has my standard of living risen proportionally to my income over time? d. A man's answers to these questions will be a good indicator of whether or not prosperity would destroy him and whether winning the lottery or inheriting a large sum of money would be a curse to him. e. If a man spends more when he makes more, saves the same now as he did years ago when he made far less, and adjusts his standard of living to match his salary as it increases; he can assume with reasonable certainty that, because he spends every extra dime he makes, a significant increase in wealth and prosperity would be of no real benefit to him and would likely be a curse that would destroy him. f. Such a man should thank God for not materially prospering him, because for God to do so would be his destruction. 33. Pro 1:33 - "But whoso hearkeneth unto me shall dwell safely, and shall be quiet from fear of evil." A. The LORD concludes His rebuke and warning of the simple who would not hear with a word of encouragement to those who will. i. These last words of wisdom's discourse were not addressed to the prating fools that fell, but to the wise in heart who will receive commandments (Pro 10:8). ii. The simple ones, who themselves are not hardhearted, ear-stopping fools, will consider the dire judgment of their peers and will be instructed and admonished thereby (Pro 19:25; Pro 21:11). B. But whoso hearkeneth unto me shall dwell safely. i. Safety is one of the most cherished human needs. a. An unsafe place or situation breeds fear which is tormenting (1Jo 4:18). b. Safely adv. - Without harm or injury occasioned or received. c. This most valuable and sought after commodity of safety is obtained, not by purchasing a gun or a home security system, but simply by hearkening unto wisdom's cry. d. If a Christian struggles with fear and feelings of insecurity, the antidote to that torment is to "keep sound wisdom and discretion" by reading the word of God and trusting in Him which will allow him to walk through this world safely and without fear (Pro 3:21-26). ii. God's promise of dwelling safely isn't a guarantee that trouble will never come. a. Trouble will come (Joh 16:33). b. But the LORD will bring us through the trouble as He did for Israel when He brought them out of the land of Egypt and "led them on safely, so that they feared not: but the sea overwhelmed their enemies" (Psa 78:53). iii. In addition to living in safety, one of the deepest desires of a Christian is (or at least should be) to "lead a quiet and peaceable life in all godliness and honesty" (1Ti 2:2). a. Quiet n. - II. 3. Free from disturbance, molestation, or annoyance; not interfered or meddled with; left in peace. a. of a state, condition, procedure, etc. Phr. anything for a quiet life: b. The one simple step necessary for reaching this goal of a quiet life, free from disturbance and full of peace, is the same that ensured safe dwelling: hearkening unto wisdom. c. Christians should read the scriptures and "study to be quiet" (1Th 4:11). d. When they do so they will learn how to live righteously by keeping the commandments of the Lord Jesus Christ which will result in peace and quietness (Isa 32:17-18). e. Hearkening unto the encouragement, instruction, and rebuke of God's word gives safety, peace, and quietness; and "when he giveth quietness, who then can make trouble?" (Job 34:29).
---