Blog - Proverbs 1:16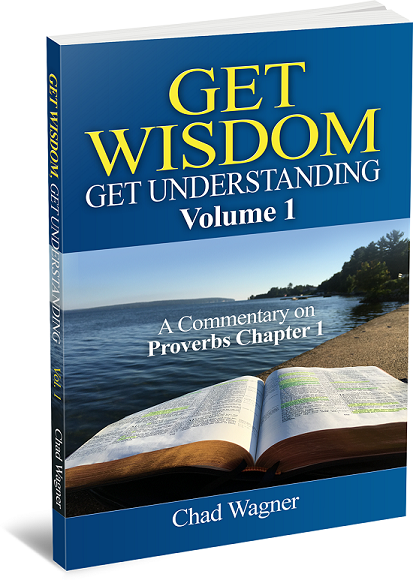 If you like this blog, then you will like
Get Wisdom, Get Understanding
which is Pastor Wagner's commentary on Proverbs chapter 1 which is available on Amazon in paperback or Kindle. Find out more
here
. For all the blogs in this series, click here:
Proverbs Commentary
.
Proverbs 1:16
"For their feet run to evil, and make haste to shed blood." (Pro 1:16)
---
As was noted in the comments on Pro 1:11, these wicked men whose
feet run to evil and make haste to shed blood
are natural men with a depraved heart and a dead spirit within them who are
incapable
of seeking God (
there is none that seeketh after God
- Rom 3:11), or doing good (
there is none that doeth good
- Rom 3:12). This is evident from the fact that the apostle Paul quotes this verse under consideration in Rom 3:15 as an example of men in their natural state under sin (Rom 3:9-18). In that "there is none that understandeth" (Rom 3:11) among natural men, a man will strive in vain to reason with those who would entice him to join their ranks and shed the blood of the innocent; this is why Solomon admonished his son to "walk not thou in the way with them" and "refrain thy foot from their path" in the previous verse (Pro 1:15). A young man, yea any man, should never attempt to walk with the wicked in hopes of convincing them to change, for those that would conspire to kill and plunder the innocent demonstrate that they have a heart of stone which is unable to be changed apart from the sovereign operation of God. He that would try will not be blessed of God, will get a snare to his soul, and will be destroyed.
Psa 1:1 - Blessed is the man that walketh not in the counsel of the ungodly, nor standeth in the way of sinners, nor sitteth in the seat of the scornful.
Pro 22:24 - Make no friendship with an angry man; and with a furious man thou shalt not go: Pro 22:25 - Lest thou learn his ways, and get a snare to thy soul.
Pro 13:20 - He that walketh with wise men shall be wise: but a companion of fools shall be destroyed.
Their feet
run
to evil, and
make haste
to shed blood. Would to God that all saints were as motivated to do righteousness as sinners are to commit wickedness. The Christian life is often referred to as
a walk
, but too often it would scarcely pass for
a crawl
. While the children of God are too often caught sleeping instead of watching (Mar 14:37), the children of this world "sleep not, except they have done mischief; and their sleep is taken away, unless they cause some to fall" (Pro 4:16). Jesus taught that "the children of this world are in their generation wiser than the children of light" (Luk 16:8). These sinners of whom Solomon warns his son are diligent and deep thinkers, whose studiousness would put many Christians to shame.
Pro 24:2 - For their heart studieth destruction, and their lips talk of mischief.
Psa 64:5 - They encourage themselves in an evil matter: they commune of laying snares privily; they say, Who shall see them? Psa 64:6 - They search out iniquities; they accomplish a diligent search: both the inward thought of every one of them, and the heart, is deep.
Just as the sluggard should "go to the ant [and] consider her ways, and be wise" (Pro 6:6), so should the Christian take note of the ways of sinners and imitate their diligence, but not their devices.
Heb 12:1 - Wherefore seeing we also are compassed about with so great a cloud of witnesses, let us lay aside every weight, and the sin which doth so easily beset us, and let us run with patience the race that is set before us,
1Co 9:26 - I therefore so run, not as uncertainly; so fight I, not as one that beateth the air:
Psa 119:60 - I made haste, and delayed not to keep thy commandments.
---
Subscribe to Pastor Wagner's Blog
---