Suffering and Deliverance (Part 36) - Seafaring Men
Submitted by Pastor Chad Wagner on Sunday, March 6, 2022.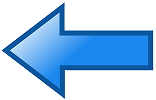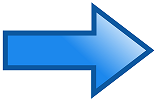 ---
29. Seafaring men A. The Bible gives a vivid description of seafaring men being delivered from a perilous storm at sea in Psa 107:23-30. i. Those who sail on the open oceans come face-to-face with the power of God in nature (Psa 107:23-24). ii. It is God who causes great storms at sea (and on land as well) (Psa 107:25). a. The waters obey His powerful voice (Psa 29:3-4; Pro 8:29). b. God controls the weather (Job 37:5-6, 9-13; Psa 78:47-48; Psa 147:15-18; Psa 148:8). iii. The storm at sea is so fierce that the soul of the sailors is melted because of trouble (Psa 107:26). a. The ship is taken to great heights and deep lows. b. The stress they are under makes them feel like their heart is melting in heat (Psa 22:14; Psa 119:28). iv. They work as hard as they can to escape the storm until they don't know what to do next (Psa 107:27). v. Finally, in their desperation, they cry unto the LORD and He saves them out of their distresses (Psa 107:28; Psa 107:6, 13, 19). a. The disciples experienced this when they were with Jesus in a storm at sea (Mar 4:37-38). b. Peter when sinking in water and being buffeted by boisterous wind cried out to Jesus to save him, which Jesus did (Mat 14:24-32). vi. The LORD answered their prayers and calmed the storm (Psa 107:29). a. Jesus did the same thing when the disciples besought Him to save them from the tempest (Mar 4:39). b. This is just one more proof that Jesus Christ is God (Mar 4:41). vii. This brought them joy, peace, and quiet as they made it to their desired haven (Psa 107:30). a. The sailors made it to their desired haven. (i) Haven n. – 1. A recess or inlet of the sea, or the mouth of a river, affording good anchorage and a safe station for ships; a harbour, port. (ii) If we cry unto the LORD for Him to deliver us out of our distresses, we will be brought to our figurative haven. (iii) Haven n. - 2. fig. A place of shelter, safety, or retreat; a refuge; an asylum. b. We should pray that the LORD will deliver us from our oppressive rulers who cause us turmoil so that we can lead quiet and peaceable lives in all godliness and honesty (1Ti 2:1-2). c. The key to a quiet and peaceful life is working righteousness by living according to the word of God (Isa 32:17-18). viii. Stories of God's deliverance of His people should cause us to praise the LORD for His goodness and His wonderful works to the children of men (Psa 107:31). ix. There are some lessons we can learn from this. a. The LORD will allow us to face fearful things so that we will come to recognize His mighty power. b. God can use weather events to try us (tornadoes, hurricanes, snow and ice storms, extreme cold, blistering heat, floods, droughts, forest fires, etc.) c. God will allow us to be tried in the furnace of affliction to the point we feel like we can't take it anymore. d. The LORD will continue to afflict us with trouble until we quit trying to save ourselves and cry out to Him for help. e. God will give us trials that put us at our wits' end to the point where we don't know what to do. f. The LORD will allow us to be driven to the point of desperation until we cry out to Him for deliverance. g. God will answer fervent cries to Him for help. h. After we have suffered a great trial and learned our lesson, God will give us peace.
---