Suffering and Deliverance (Part 26) - Hezekiah is Delivered from Early Death; Jeremiah
Submitted by Pastor Chad Wagner on Sunday, December 19, 2021.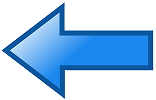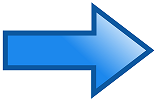 ---
B. Hezekiah was delivered from premature death. i. Shortly after being delivered from Sennacherib, Hezekiah became very sick and was told by the prophet Isaiah to set his house in order because he was going to die (2Ki 20:1). ii. Hezekiah was only 39 years old (my age) when he received this news. a. He began to reign when he was 25 and reigned 29 years until his death which means he died at 54 years old (2Ki 18:2 c/w 2Ki 20:21). b. He was given 15 more years after being told he would die which means he was 39 (54-15) when he was facing death (2Ki 20:6). c. Being only 39 years old makes his reaction to hearing news of his impending death somewhat more understandable. iii. Hezekiah was distraught at the news of his imminent death and prayed to God with tears asking Him to have mercy on him and spare his life (2Ki 20:2-3). iv. Before Isaiah had left Hezekiah's place he was told by the LORD to tell him that his prayer was heard and that God would heal him, and he would go up to the house of God (2Ki 20:4-5). a. God hears and answers prayers which are made in faith according to His will (Mat 21:22; 1Jo 5:14-15). b. Not only did God heal him, but He added 15 years to his life and promised to deliver Jerusalem from the king of Assyria (2Ki 20:6). c. The effectual fervent prayer of a righteous man availeth much (Jam 5:16). v. Isaiah commanded them to take a lump of figs and lay it on the boil, and he recovered (2Ki 20:7). vi. Hezekiah asked what the sign would be that the LORD would heal him and that he would be able to go to the house of God on the third day (2Ki 20:8). a. Hezekiah didn't want to be healed just so that he could live longer to pursue his happiness and worldly pleasures, but so that he could go to the house of God to worship the LORD (Isa 38:18-22). b. He wanted assurance that he would indeed be healed and could go back to church. c. Isaiah gave him the option of having one of two miraculous and astonishing signs: the shadow on the sun dial would either go forward or backward 10 degrees (2Ki 20:9). d. Hezekiah, wanting to be sure it would be a miracle, asked that the shadow return backward 10 degrees (2Ki 20:10). e. The LORD gave him his request and brought back the shadow 10 degrees backward (2Ki 20:11). f. This was an even greater miracle than when God stopped the sun in the days of Joshua (Jos 10:12-13), because in this case He not only stopped it, but made it move backwards. vii. There are some lessons we can learn from this. a. Oftentimes great deliverances are short lived before more trouble comes. b. God will allow us to suffer affliction and deliverance early in life so that we will have experience to draw on to help us through future trouble. c. When we face troubling news, if we humbly seek help from God, He will hear and deliver us according to His will. d. Fervent prayers of righteous men will be heard and answered by God when they are according to His will. e. God sometimes answers prayers very quickly. f. God will often do more than we ask when our heart is right. g. The LORD may extend our lives if we desire such so that we can worship in His house and serve Him. h. If the LORD can overrule all the laws of nature to do what would seem to be absolutely impossible, then He is well able to save you out of your distresses. 22. Jeremiah A. Jeremiah was ordained by God to be a prophet to the nations before he was even born (Jer 1:5). i. God sent him to speak His words to the nation of Judah, his protests of being too young notwithstanding (Jer 1:6-7). ii. God told him to not be afraid of the faces of the people because He would deliver him (Jer 1:8). iii. Jeremiah was facing a daunting task of prophesying the destruction and rebuilding of the nation (Jer 1:9-10). iv. The LORD showed Jeremiah that he would bring enemies from the north to judge Jerusalem (Jer 1:11-16). v. The LORD again told him to be strong and preach God's message to the nation and be not afraid of their faces (Jer 1:17 c/w Eze 2:4-6 & Eze 3:7-9). a. God had made Jeremiah a defenced city against the whole land of Judah including its kings, princes, priests, and people (Jer 1:18; Isa 54:17). b. The whole nation would fight against him, but they would not prevail because God was with him to deliver him (Jer 1:19). vi. Jeremiah is known as the weeping prophet because he cried unto Israel in the face of opposition from the entire nation which would not listen to him and were destroyed as a result.
---