Suffering and Deliverance (Part 20) - David is Delivered from Saul (Part B)
Submitted by Pastor Chad Wagner on Sunday, October 17, 2021.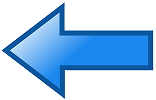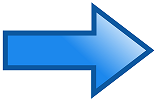 ---
i. Saul pursued David and tried to kill him at Keilah. a. David was told that the Philistines were fighting against Keilah and robbing the threshingfloors (1Sa 23:1). b. After getting counsel from the LORD twice, David slaughtered the Philistines and saved the people of Keilah (1Sa 23:2-6). c. When Saul found out that David was in Keilah he assumed that God had delivered him into his hand because he was shut in the city, so he called all the people to go to war at Keilah against David and his men (1Sa 23:7-8). d. David got wind of Saul's plan and enquired of the LORD and found out that the men of Keilah would deliver him up to Saul, so he departed out of the city and was spared from death again (1Sa 23:9-13). (i) Note: people who you help will sometimes turn on you. (ii) Note: God knows not only what will happen, but also what could have happened. ii. Saul pursued David and tried to kill him in the wilderness of Ziph. a. David hid out in the wilderness of Ziph, and Saul sought him out every day, but the LORD saved him from Saul (1Sa 23:14-15). b. Jonathan went to the wilderness to strengthen David's hand in God (1Sa 23:16-18). c. The Ziphites told Saul that David was in the woods in the hill of Hachilah, and they offered to deliver him into his hand (1Sa 23:19-20). d. Saul was delighted and told them to go find out where David was hiding so he could find him and kill him (1Sa 23:21-23). e. They went to Ziph, but David was in Maon (1Sa 23:24). f. Saul heard that David was in Maon and pursued after him there (1Sa 23:25). g. Saul was closing in on David being on one side of the mountain with David on the other side (1Sa 23:26). (i) Saul had compassed David and his men round about. (ii) There was nowhere to turn. (iii) It looked like it was finally over and Saul was going to kill him. h. But, just as Saul was ready to crush him, a messenger came to Saul telling that the Philistines had invaded the land, and Saul left pursuing David and went after the Philistines (1Sa 23:27-28). i. David escaped and went to the strongholds of Engedi (1Sa 23:29). j. David once again and was delivered from death by God. iii. Saul pursued David and tried to kill him in the wilderness of Engedi. a. After Saul finished fighting the Philistines he was told that David was in Engedi, and he took 3,000 chosen soldiers in Israel to hunt him down (1Sa 24:1-2). b. Saul entered a cave to relieve himself, and it just so happened that David and his men were hiding in that cave (1Sa 24:3). (i) This could have been the death of David if Saul would have found him in the cave. (ii) But Saul didn't know he was there, and David was again delivered from death. c. David's men tried to talk him into killing Saul, but he would not because Saul was the LORD's anointed, so he instead cut off the skirt of Saul's robe (1Sa 24:4-7). d. After Saul left the cave David went out and cried unto him that he had spared his life (1Sa 24:8-15). e. Saul recognized that David was more righteous than he, so after asking David to swear to not kill his family after he was king, Saul went home (1Sa 24:16-22). f. David was again delivered out of the hand of Saul. g. David did not take matters into his own hand and kill Saul, but rather waited on the LORD to take vengeance on Him (Rom 12:19-21). iv. Saul pursued David and tried to kill him again in the wilderness of Ziph. a. After Saul had made peace with David at Engedi in 1Sa 24, the Ziphites came to Saul telling him that David was hiding in the hill of Hachilah (1Sa 26:1). b. Apparently having forgotten about David's kindness to him, Saul took his 3,000 chosen soldiers and went into the wilderness of Ziph looking for David (1Sa 26:2). c. When David was sure that it was Saul that was encamped against him, he went into the camp and stole Saul's spear and cruse of water which were next to him while he slept (1Sa 26:3-4, 12). d. David again refused to kill Saul, but was resolved to let the LORD judge him (1Sa 26:9-11). e. When Saul found out that David had again spared his life he was smitten with repentance and promised to no more do David any harm, and he went back to his place (1Sa 26:21, 25). f. Saul actually kept his promise this time (1Sa 27:4). g. The LORD had once again delivered David out of Saul's hand. h. When a man's ways please the LORD He makes even his enemies to be at peace with him (Pro 16:7). v. The LORD delivered David out of the hand of Saul all those times (2Sa 12:7; 2Sa 22:1). B. There are some lessons we can learn from this. i. Not even a king can harm us if God chooses to deliver us from him (Psa 105:14-15). ii. Our enemies will use various means to persecute us, but none will prevail if God chooses to deliver us. iii. Many are the afflictions of the righteous, but the LORD delivers him out of them all (Psa 34:19; Psa 129:1-2; Job 5:19; Pro 24:16). iv. Behaving wisely will aid in our deliverance from trouble (Pro 16:20; Pro 28:26). v. God can use people who are close to our oppressors to talk them out of persecuting us. vi. God can use our godly deception of others to deliver us. vii. God will send others to help us when we are being persecuted. viii. Always seek counsel from God to determine what to do when being persecuted in order to be delivered. ix. God will sometimes deliver us by allowing us to flee from our persecutors. x. God is able to deliver us even in the most impossible of circumstances. xi. God can foil the plans of our persecutors by distracting them with other crises that they have to attend to. xii. God can save us from enemies who greatly outnumber us. xiii. When being persecuted, we must never resort to the evil tactics of our enemies or the world, but rather leave vengeance up to the LORD.
---