Psalm 37 (Part 19) - Psa 37:32 - The Wicked Watch the Righteous
Submitted by Pastor Chad Wagner on Thursday, August 30, 2018.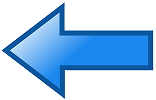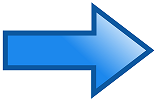 ---
32. Psa 37:32 - "The wicked watcheth the righteous, and seeketh to slay him." A. David had first hand experience of this (1Sa 19:11). B. The apostle Paul did likewise (Act 9:24). C. The wicked love to make a man an offender for a word (Isa 29:21). i. They love to watch for iniquity (Isa 29:20). a. We must be cautious to not do this ourselves. b. Remember to have mercy on someone who has said an unkind word about you because you have certainly done the same thing to others (Ecc 7:21-22). ii. They wait for the righteous to fall into sin so that they can report it to others to take revenge on him (Jer 20:10). iii. They love to dig up evil that they can use against the righteous (Pro 16:27). iv. We therefore should set a watch over our mouths (Psa 141:3). D. This is what wicked men did to Jesus Christ. i. They watched Him in order to accuse Him (Mar 3:2; Luk 6:7; Luk 14:1). ii. They tried to make Him an offender for a word (Mat 22:15; Luk 11:54; Luk 20:20). iii. And they sought to slay Him (Joh 5:16; Joh 8:37, 40). iv. When they killed Him, they watched Him (Mat 27:36, 54). v. They even watched Him after they killed Him (Mat 27:65-66). E. The wicked also love to lie in wait to deceive the righteous into believing lies so they can destroy their faith (Eph 4:14). i. Because the wicked are watching us, we must be watchful for the enemy (Neh 4:8-9; Mat 26:41; 1Co 16:13; Eph 6:18; Col 4:2; 1Th 5:6). ii. I must watch over the church as its overseer (2Ti 4:5; Heb 13:17). iii. The righteous man who watches at wisdom's gates is blessed (Pro 8:34; Luk 12:37-38; Rev 16:15).
---