Proverbs 7:16 (Mini Sermon)
Submitted by Pastor Chad Wagner on Wednesday, May 5, 2021.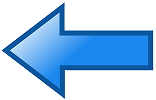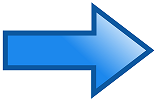 ---
16. Pro 7:16 - "I have decked my bed with coverings of tapestry, with carved works, with fine linen of Egypt." A. I have decked my bed with coverings of tapestry, i. If meeting a woman dressed like a harlot on a street corner late at night who grabbed him and kissed him before she began talking piously didn't cause suspicion of her character and motives, talking about her bed certainly should have. ii. Beds serve two primary functions: sleeping and sex (Heb 13:4). iii. If one of the first subjects of conversation with a woman is her bed, there is a very good chance that she is not just simply tired. iv. People often invest in their equipment to make themselves more productive. a. The strange woman is no different. b. Her bed is decorated finely. (i) Decked ppl. - Adorned, embellished, set out: see the verb. (ii) Deck v. - I. 1. trans. To cover; esp. to cover with garments, clothe. Obs. 2. a. To clothe in rich or ornamental garments; to cover with what beautifies; to array, attire, adorn. (iii) Tapestry n. - 1. a. A textile fabric decorated with designs of ornament or pictorial subjects, painted, embroidered, or woven in colours, used for wall hangings, curtains, covers for seats, to hang from windows or balconies on festive occasions, etc.; especially, such a decorated fabric, in which a weft containing ornamental designs in coloured wool or silk, gold or silver thread, etc., is worked with bobbins or broaches, and pressed close with a comb, on a warp of hemp or flax stretched in a frame. B. with carved works, i. Her bed is adorned with carved wood. ii. This is the kind of adorning the temple of God had (1Ki 6:35). iii. This type of ornate woodwork is very expensive and would possibly lead him to think she is not a cheap tramp. C. with fine linen of Egypt. i. Fine adj. - 1. Of superior quality, choice of its kind. ii. Linen n. - 1. a. Cloth woven from flax. iii. Flax n. - 1. The plant Linum usitatissimum bearing blue flowers which are succeeded by pods containing the seeds commonly known as linseed. It is cultivated for its textile fibre and for its seeds. iv. Fine linen was very costly and precious. a. Kings were arrayed in fine linen (Gen 41:42; 1Ch 15:27). b. God's tabernacle was made of fine linen (Exo 25:4). c. God's priests were clothed in fine linen (Exo 28:39). D. A bed such as she described would be tempting to want to see and sleep in. E. Some whores, especially married ones, actually try to buy men with gifts (or luxurious accommodations in this case) (Eze 16:31-33). F. The allure of the strange woman is building. G. If this young man doesn't run soon, it will be too late.
---