Proverbs 7:15 (Mini Sermon)
Submitted by Pastor Chad Wagner on Wednesday, May 5, 2021.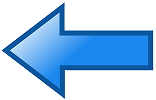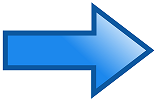 ---
15. Pro 7:15 - "Therefore came I forth to meet thee, diligently to seek thy face, and I have found thee." A. Therefore came I forth to meet thee, i. Therefore adv. - II. 2. In consequence of that; that being so; as a result or inference from what has been stated; consequently. ii. She came out to meet the young man because she is a godly, religious woman (Pro 7:14), so she claims. iii. She is so eager to meet a good man that she came out of her house a night to meet him. iv. This would make the young fool feel special. B. diligently to seek thy face, i. Diligently adv. - In a diligent manner; with diligence. a. With steady application; assiduously, industriously; not idly or lazily; with dispatch. ii. Diligent adj. - 1. Of persons: 'Constant in application, persevering in endeavour, assiduous', industrious; 'not idle, not negligent, not lazy.' iii. Seek v. - 1. a. To go in search or quest of; to try to find, look for (either a particular object—person, thing, or place—whose whereabouts are unknown, or an indefinite object suitable for a particular purpose). iv. The wicked are diligent, often more diligent than the righteous. a. They search out iniquity diligently (Psa 64:6). b. They study destruction (Pro 24:2). c. They sleep not except they have done mischief (Pro 4:16). v. Having a "godly", affluent woman setting out on a diligent quest to find him would make the young fool feel even more special. vi. But had he any sense he should have known that a godly woman would be diligently seeking God (Heb 11:6), not a partner to sin with. C. and I have found thee. i. No doubt this was said with a seductive smile. ii. How important the young man must feel at this point. iii. His guard is now down for what comes next.
---