Proverbs (Part 093) - Pro 8:17
Submitted by Pastor Chad Wagner on Wednesday, September 1, 2021.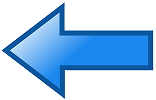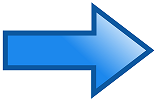 ---
17. Pro 8:17 - "I love them that love me; and those that seek me early shall find me." A. I love them that love me; i. "I" in this passage is wisdom personified (Pro 8:1, 12). ii. Wisdom is the personification of God's revelation to man. iii. Wisdom loves them that love her. a. Her love for them is contingent upon their love for her. b. But who can love wisdom? iv. Not all men have the ability to love wisdom. a. Wicked men despise wisdom (Pro 1:7). b. Natural men want nothing to do with the knowledge of God (Psa 10:4; Rom 3:11). c. Foolish and stubborn children of God hate the knowledge of God (Pro 1:29 c/w Pro 1:23). v. In order to love the wisdom of God, a man must first love God. a. One cannot love God's wisdom without first loving God the source of that wisdom. b. But man by nature doesn't love God, but rather hates Him and is His enemy (Rom 8:7). c. Enmity n. - 1. The disposition or the feelings characteristic of an enemy; ill-will, hatred. d. So how can a man love God in order to love the wisdom of God? vi. Before a man can love God, God must love him. a. In order for a man to love God, God must save him eternally and give him a new heart via regeneration which changes his carnal nature (Tit 3:3-5; Eph 2:1-5). b. God only saves eternally those men whom He chose to love and send His Son Jesus Christ to die for, despite their animosity toward Him (Eph 1:4; Joh 3:16; 1Jo 3:16; Rom 5:10; 1Jo 4:10). c. God loved His elect with an everlasting love, long before they loved Him (Jer 31:3). d. God's children love Him because He first loved them (1Jo 4:19). vii. A child of God who is loved by God and has been given a new spirit capable of receiving the knowledge of God has the capacity to love wisdom (1Co 2:12). a. He is commanded to love wisdom (Pro 4:6). b. He loves wisdom by loving God's word where wisdom is found (Psa 119:97 c/w Pro 2:6 c/w Deut 4:5-6). c. He loves wisdom by keeping God's commandments (Joh 14:15). d. Conversely, he hates wisdom by sinning against God (Pro 8:36). viii. When elect, regenerate children of God love wisdom, then wisdom loves them. a. It is a circle of love, so to speak: (i) God first loves His elect. (ii) They then love God and His wisdom in return. (iii) Wisdom then loves them. b. Wisdom loves them who love her by: (i) Pouring out God's Spirit to them and making her words known to them (Pro 1:23; Pro 2:1-6). (ii) Protecting, preserving, and delivering them from evil (Pro 2:7-12, 16). (iii) Giving them long life and peace (Pro 3:1-2). (iv) Directing their paths (Pro 3:5-6). (v) Giving them health (Pro 3:7-8). (vi) Blessing them financially (Pro 3:9-10; Pro 8:21). (vii) Chastening them when necessary (Pro 3:11-12). (viii) Keeping them in the way of righteousness (Pro 4:6). (ix) Promoting them and bringing them to honour (Pro 4:8). B. and those that seek me early shall find me. i. Those that seek wisdom shall find her. a. Wisdom must be sought after to be found (Pro 2:1-6). b. If any man lacks wisdom and desires to find it, he must ask God for it in faith (Jam 1:5). c. God is a rewarder of those that diligently seek Him (Heb 11:6). d. Those that seek the Lord will find Him (Act 17:27). ii. Those that seek wisdom early have a much higher likelihood of finding her. a. Early adv. - I. Near the beginning of a period of time. 1. With reference to the time of day. a. In the first part of the morning. 3. With reference to a lifetime. a. In childhood or youth. b. At a time relatively near to the beginning of a lifetime or career. b. Those that seek God early in the morning will find Him (Psa 63:1, 6; Psa 119:148). c. Those who seek God early in life will find Him and have a blessed life as a result (Ecc 12:1; Lam 3:26-27; 2Ch 34:3; 2Ti 3:15). d. Seek the LORD while He may be found (Isa 55:6-7).
---