Blog - Proverbs 3:6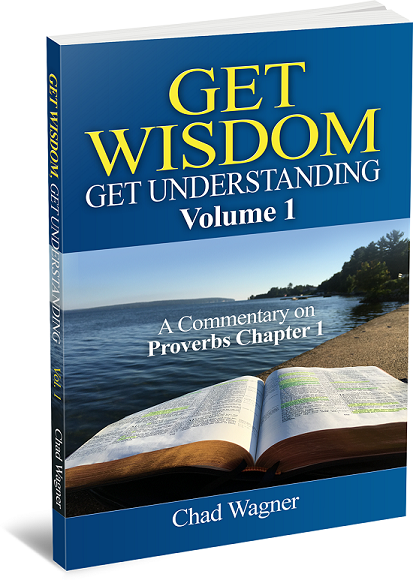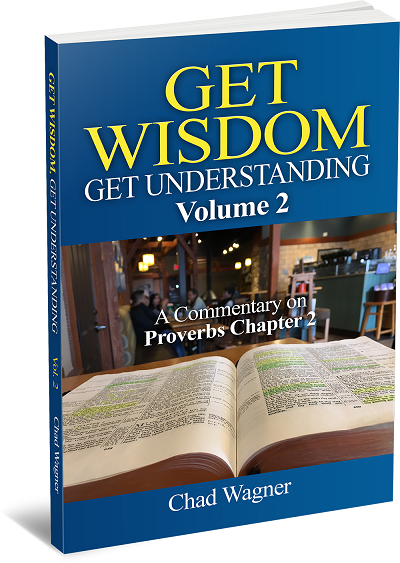 If you like this blog, then you will like
Get Wisdom, Get Understanding
which is Pastor Wagner's commentary series on the book of Proverbs which is available on Amazon in paperback or Kindle. Find out more
here
. For all the blogs in this series, click here:
Proverbs Commentary
.
Proverbs 3:6
"In all thy ways acknowledge him, and he shall direct thy paths." (Pro 3:6)
---
Here we find the result of, and motivation for, trusting in the LORD with all of our hearts and leaning not unto our own understanding:
divine guidance
. Having God direct our paths is contingent upon us acknowledging Him in
all our ways
. To
acknowledge
is to "own the knowledge of; to confess; to recognize or admit as true" (OED). In other words, in all that we think and do, we must recognize God and admit that He is true. This brings to mind the words of the apostle Paul who wrote, "yea,
let God be true, but every man a liar
" (Rom 3:4). Acknowledging God is recognizing and confessing that His Son Jesus Christ is God manifest in the flesh (1Ti 3:16; Joh 1:14). Those who do not acknowledge that Jesus Christ is the Son of God do not acknowledge God, for "whosoever denieth the Son, the same hath not the Father: [but] he that acknowledgeth the Son hath the Father also" (1Jo 2:23). Acknowledging God is conceding that His word reigns supreme over every aspect of our lives. In order to do so, we must admit that "the ways of the LORD are right" (Hos 14:19), and ours are wrong. As scripture declares, "the statutes of the LORD
are right
" (Psa 19:8), "[His] judgments
are right
" (Psa 119:75), and He is "a God of truth and without iniquity, just and
right is he
" (Deut 32:4). After admitting that God and His law are true and right, we must acknowledge that we have sinned against the LORD and have gone our own way. Until we do that, God will not direct our paths, but rather hide His face from us.
Hos 5:15 - I will go and return to my place, till they acknowledge their offence, and seek my face: in their affliction they will seek me early.
Jer 3:13 - Only acknowledge thine iniquity, that thou hast transgressed against the LORD thy God, and hast scattered thy ways to the strangers under every green tree, and ye have not obeyed my voice, saith the LORD.
Psa 51:3 - For I acknowledge my transgressions: and my sin is ever before me.
Jer 14:20 - We acknowledge, O LORD, our wickedness, and the iniquity of our fathers: for we have sinned against thee.
Psa 32:5 - I acknowledged my sin unto thee, and mine iniquity have I not hid. I said, I will confess my transgressions unto the LORD; and thou forgavest the iniquity of my sin. Selah.
The LORD will guide the steps of the righteous man who acknowledges his need of Him. God's promise to His faithful children is, "I will instruct thee and teach thee in the way which thou shalt go: I will guide thee with mine eye" (Psa 32:8). The scripture tells us that "the steps of a good man are ordered by the LORD: and he delighteth in his way" (Psa 37:23). Too often, Christians plan the course of their lives without any consideration of the LORD's will, boldly making statements such as "to day or to morrow we will go into such a city, and continue there a year, and buy and sell, and get gain" (Jam 4:13), but they "know not what shall be on the morrow" (Jam 4:14). They ought instead say, "if the Lord will, we shall live, and do this, or that" (Jam 4:15). When in all their ways they acknowledge God, He shall direct their paths; as Solomon wisely later noted: "a man's heart deviseth his way: but the LORD directeth his steps" (Pro 16:9). The Almighty directs the paths of the righteous in the same way that the banks of a river direct the path of the water flowing between them. Just like the riverbanks allow the water to flow freely within them, but prevent it from overflowing them, so God sets bounds and limits on the decisions and actions of His children, preventing them from taking a course that His will does not permit.
Pro 21:1 - The king's heart is in the hand of the LORD, as the rivers of water: he turneth it whithersoever he will.
---
Subscribe to Pastor Wagner's Blog
---