Proverbs 3:31 (Envy Thou Not the Oppressor)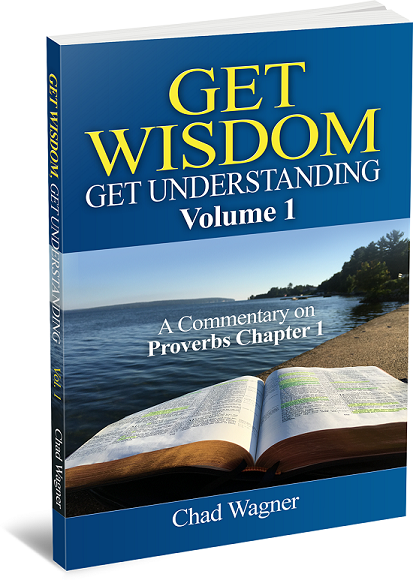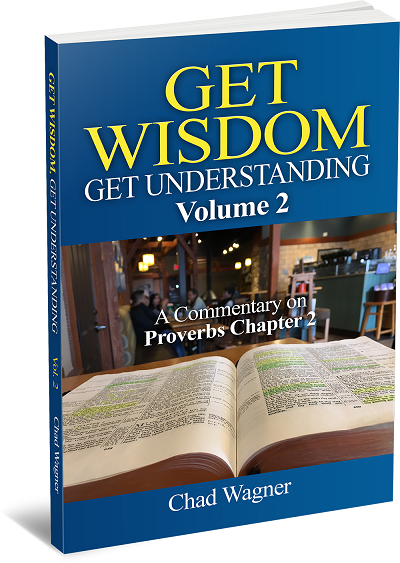 If you like this blog, then you will like
Get Wisdom, Get Understanding
which is Pastor Wagner's commentary series on the book of Proverbs which is available on Amazon in paperback or Kindle. Find out more
here
. For all the blogs in this series, click here:
Proverbs Commentary
.
Proverbs 3:31
"Envy thou not the oppressor, and choose none of his ways." (Pro 3:31)
---
This verse introduces the last section of Proverbs chapter 3 (Pro 3:31-35) in which Solomon contrasts the righteous with the wicked and the rewards awaiting them both.
Envy thou not the oppressor.
An
oppressor
is "one who oppresses; esp. one who harasses with unjust or cruel treatment" (OED). To
oppress
is "to press injuriously upon or against; to subject to pressure with hurtful or overpowering effect; to press down by force; to crush, trample down, smother, crowd" (OED). Stupid men (and women) who lack understanding, and therefore have oppressive tendencies, often gravitate to government where they can trample down people on a large scale.
Pro 28:16 - The prince that wanteth understanding is also a great oppressor: but he that hateth covetousness shall prolong his days.
Oppressors have power on their side and wield it against the weak.
Ecc 4:1 - So I returned, and considered all the oppressions that are done under the sun: and behold the tears of such as were oppressed, and they had no comforter; and on the side of their oppressors there was power; but they had no comforter.
Often, oppressors are wealthy and prosperous because they take advantage of people and defraud them.
Psa 73:3-8 - For I was envious at the foolish, when I saw the prosperity of the wicked. 4 For there are no bands in their death: but their strength is firm. 5 They are not in trouble as other men; neither are they plagued like other men. 6 Therefore pride compasseth them about as a chain; violence covereth them as a garment. 7 Their eyes stand out with fatness: they have more than heart could wish. 8 They are corrupt, and speak wickedly concerning oppression: they speak loftily.
Because oppressors are oftentimes wealthy, powerful, and influential, God's children who are not thinking Biblically will sometimes fall into the trap of envying them. To
envy
is "to feel displeasure and ill-will at the superiority of another person in happiness, success, reputation, or the possession of anything desirable; to regard with discontent another's possession of some superior advantage which one would like to have for oneself. Also in less unfavourable sense: To wish oneself on a level with another in happiness or in the possession of something desirable; to wish oneself possessed of something which another has" (OED). But oppressors are not in an enviable position because their prosperity and power is only temporary, and they have certain judgment awaiting them. We are warned repeatedly in scripture to not envy the wicked, but rather trust in the LORD, do good, and commit our way unto Him because the workers of iniquity will soon be cut down like the grass, but the righteous who wait on God will inherit the earth.
Psa 37:1-9 - Fret not thyself because of evildoers, neither be thou envious against the workers of iniquity. 2 For they shall soon be cut down like the grass, and wither as the green herb. 3 Trust in the LORD, and do good; so shalt thou dwell in the land, and verily thou shalt be fed. 4 Delight thyself also in the LORD; and he shall give thee the desires of thine heart. 5 Commit thy way unto the LORD; trust also in him; and he shall bring it to pass. 6 And he shall bring forth thy righteousness as the light, and thy judgment as the noonday. 7 Rest in the LORD, and wait patiently for him: fret not thyself because of him who prospereth in his way, because of the man who bringeth wicked devices to pass. 8 Cease from anger, and forsake wrath: fret not thyself in any wise to do evil. 9 For evildoers shall be cut off: but those that wait upon the LORD, they shall inherit the earth. Pro 23:17 - Let not thine heart envy sinners: but be thou in the fear of the LORD all the day long.
And choose none of his ways.
Christians must avoid the temptation to choose the ways of the oppressor and the desire to be with him.
Pro 24:1 - Be not thou envious against evil men, neither desire to be with them.
It may look like oppressors have it good and are getting away with their cruel treatment of others with impunity, but it will not go well with them forever. Though this life is often accompanied with suffering for God's oppressed saints, in the end it will go well with them that fear God. Conversely, though the time on earth of the oppressors is frequently attended with material prosperity and temporal happiness, their end will be destruction and misery. This world is all the hell the children of God will ever experience, and it is all the heaven the children of wrath will ever know.
Ecc 8:12-13 - Though a sinner do evil an hundred times, and his days be prolonged, yet surely I know that it shall be well with them that fear God, which fear before him: 13 But it shall not be well with the wicked, neither shall he prolong his days, which are as a shadow; because he feareth not before God. Psa 73:12-19 - Behold, these are the ungodly, who prosper in the world; they increase in riches. 13 Verily I have cleansed my heart in vain, and washed my hands in innocency. 14 For all the day long have I been plagued, and chastened every morning. 15 If I say, I will speak thus; behold, I should offend against the generation of thy children. 16 When I thought to know this, it was too painful for me; 17 Until I went into the sanctuary of God; then understood I their end. 18 Surely thou didst set them in slippery places: thou castedst them down into destruction. 19 How are they brought into desolation, as in a moment! they are utterly consumed with terrors.
Subscribe to Pastor Wagner's Blog
---