Blog - Proverbs 3:3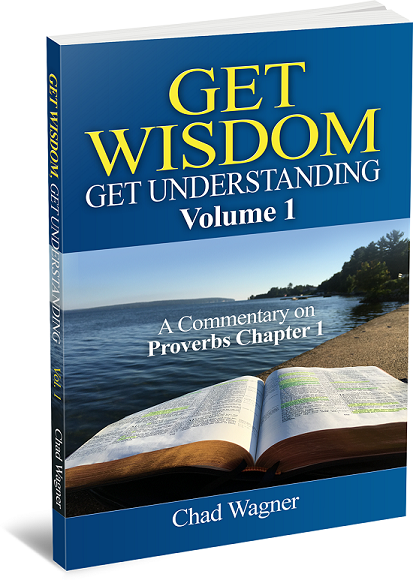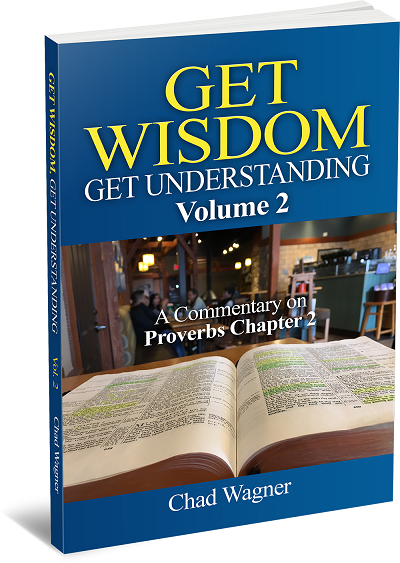 If you like this blog, then you will like
Get Wisdom, Get Understanding
which is Pastor Wagner's commentary series on the book of Proverbs which is available on Amazon in paperback or Kindle. Find out more
here
. For all the blogs in this series, click here:
Proverbs Commentary
.
Proverbs 3:3
"Let not mercy and truth forsake thee: bind them about thy neck; write them upon the table of thine heart:" (Pro 3:3)
---
In addition to length of days, long life, and peace (Pro 3:2), keeping God's commandments (Pro 3:1) also brings the blessings of
mercy
and
truth
to a child of God. Of these two,
truth
is the most obvious benefit that derives from remembering God's law and keeping His commandments. The Son of God declared, "thy word is truth" (Joh 17:17), and the psalmist reiterated, "thy law is the truth" (Psa 119:142) and "all thy commandments are truth" (Psa 119:151). Thus the reason God's law is called "the word of truth" (Psa 119:43; Eph 1:13). Since God's law is the truth, when "we walk after his commandments" (2Jo 1:6), we are "walking in truth" (2Jo 1:4).
Truth
is "conformity with fact; agreement with reality; accuracy, correctness, verity of statement or thought" (OED). As Stewart Crane used to say, "truth is an accurate representation of that which is under consideration as it has always related to all other things in the past, is universally so in the present, and constantly so into the infinite future." Truth is declared in the word of God and is embodied in the person of Jesus Christ who is "the truth" (Joh 14:6), and who is "full of grace and truth" (Joh 1:14). Truth is liberating, as our Lord said, "if ye continue in my word, then are ye my disciples indeed; And ye shall know the truth, and the truth shall make you free" (Joh 8:31-32). Truth is necessary to worship God properly, for "they that worship him must worship him in spirit and in truth" (Joh 4:24). Truth is rejoiced in by those who exhibit true love (1Co 13:6). Truth is to be acknowledged (Tit 1:1). Truth must be obeyed (Gal 3:1). Truth is essential to have the fruit of the Spirit (Eph 5:9). Indeed, we must never let truth forsake us.
Mercy
is "forbearance and compassion shown by one person to another who is in his power and who has no claim to receive kindness; kind and compassionate treatment in a case where severity is merited or expected" (OED). Mercy is a concept that is taught in the word of God regarding both man's relationship to God and to his fellowman. The scriptures inform us that we are saved, not by our works, but by the
mercy
of God which He bestows upon whom He will.
Rom 9:16 - So then it is not of him that willeth, nor of him that runneth, but of God that sheweth mercy.
Eph 2:4-5 - But God, who is rich in mercy, for his great love wherewith he loved us, 5 Even when we were dead in sins, hath quickened us together with Christ, (by grace ye are saved;)
Tit 3:5 - Not by works of righteousness which we have done, but according to his mercy he saved us, by the washing of regeneration, and renewing of the Holy Ghost;
1Pe 1:3 - Blessed be the God and Father of our Lord Jesus Christ, which according to his abundant mercy hath begotten us again unto a lively hope by the resurrection of Jesus Christ from the dead,
Rom 9:15 - For he saith to Moses, I will have mercy on whom I will have mercy, and I will have compassion on whom I will have compassion.
The scriptures exhort us to have mercy on others if we expect to receive mercy, for "blessed are the merciful," said Jesus, "for they shall obtain mercy" (Mat 5:7). We learn from the Bible that mercy should be exercised instead of judgment when possible, and those who lack the former shall have the latter: "for he shall have judgment without mercy, that hath shewed no mercy; and mercy rejoiceth against judgment" (Jam 2:13). The law of God teaches us that religious sacrifices, whether our bodies (Rom 12:1), our money (Heb 13:16 c/w Php 4:15), or our praise of God (Heb 13:15), are no substitute for showing mercy; for the Lord said, "I will have mercy, and not sacrifice" (Mat 9:13). The scriptures also teach us the means of receiving mercy from God by "come[ing] boldly unto the throne of grace, that we may obtain mercy, and find grace to help in time of need" (Heb 4:16). Indeed, we must never let mercy forsake us. Having seen the importance of mercy and truth, it should now be evident why we must not let them forsake us. To
forsake
is "to deny, renounce, or repudiate allegiance to" (OED). In order to prevent mercy and truth from renouncing and departing from us, we must bind them about our necks and write them upon the tables of our hearts which is done by holding fast to the law of God and His commandments which reveal, declare, and demand them.
Pro 6:20-21 - My son, keep thy father's commandment, and forsake not the law of thy mother: 21 Bind them continually upon thine heart, and tie them about thy neck.
Pro 7:1-3 - My son, keep my words, and lay up my commandments with thee. 2 Keep my commandments, and live; and my law as the apple of thine eye. 3 Bind them upon thy fingers, write them upon the table of thine heart.
Psa 37:31 - The law of his God is in his heart; none of his steps shall slide.
Psa 119:11 - Thy word have I hid in mine heart, that I might not sin against thee.
---
Subscribe to Pastor Wagner's Blog
---