Blog - Proverbs 3:27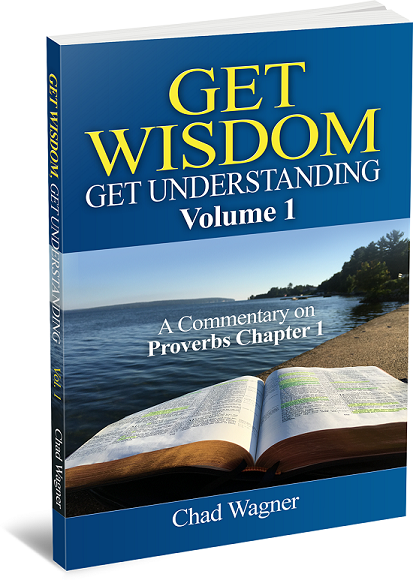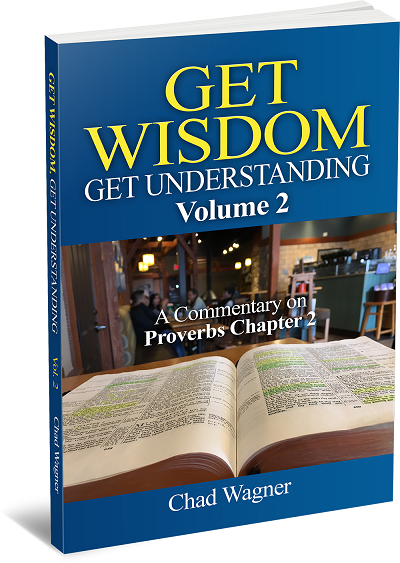 If you like this blog, then you will like
Get Wisdom, Get Understanding
which is Pastor Wagner's commentary series on the book of Proverbs which is available on Amazon in paperback or Kindle. Find out more
here
. For all the blogs in this series, click here:
Proverbs Commentary
.
Proverbs 3:27
"Withhold not good from them to whom it is due, when it is in the power of thine hand to do it." (Pro 3:27)
---
As he commonly does in the Proverbs, Solomon breaks from his previous line of thought to address a different topic altogether. In Pro 3:24-26 he addressed dealing with fear; in verses 27-28 he now tackles the subject of paying ones debts.
Withhold not good from them to whom it is due.
Something that is
due
to another is a thing "that is owing or payable, as an enforceable obligation or debt" (OED). Thus this verse is teaching us to pay our debts. Debts come in different forms, all of which should be paid when owed. Firstly,
good
that is owed to another can refer to monetary debts that one has incurred through borrowing. The Bible supports this fact by sometimes using
good
to refer to worldly possessions, including money.
1Jn 3:17 - But whoso hath this world's good, and seeth his brother have need, and shutteth up his bowels of compassion from him, how dwelleth the love of God in him?
It is
not good
to be in debt, but it
is good
to pay off our debts. The scripture tells us that "the borrower is servant to the lender" (Pro 22:7), and by comparing scripture with scripture it is clear that the position of servitude is to be avoided if possible. We are commanded to "be not ye the servants of men" (1Co 7:23) and "owe no man anything" (Rom 13:8). If we have borrowed money or other possessions, we should return them as soon as possible. Remember that "
The wicked borroweth, and payeth not again:
but the righteous sheweth mercy, and giveth" (Psa 37:21). If we owe someone money for work done for us, we should pay him without delay. It is evil to withhold a man's wages for work performed.
Jer 22:13 - Woe unto him that buildeth his house by unrighteousness, and his chambers by wrong; that useth his neighbour's service without wages, and giveth him not for his work;
Good
in this verse can also refer to non-monetary debts that we owe someone. The only thing we are to owe one another is love (Rom 13:8), and that debt should be paid often and generously. The LORD requires us to remember the poor who are in genuine need, which is another debt we owe because God has commanded it.
Gal 2:10 - Only they would that we should remember the poor; the same which I also was forward to do. Rom 12:13 - Distributing to the necessity of saints; given to hospitality. Deut 15:7-8 - If there be among you a poor man of one of thy brethren within any of thy gates in thy land which the LORD thy God giveth thee, thou shalt not harden thine heart, nor shut thine hand from thy poor brother: 8 But thou shalt open thine hand wide unto him, and shalt surely lend him sufficient for his need, in that which he wanteth.
Husbands and wives also owe each other sexual fulfillment (1Co 7:3-5). All of these debts should not be withheld from those to whom they are due.
When it is in the power of thine hand to do it.
If we are able to pay our debts, then we must do so as soon as possible. That means that if we owe a sum of money to someone, and we have that amount of money in our bank account, we should pay him in full. That means that if we have money saved to buy something we should not take out a loan instead of paying cash for it. It also means that we should pay someone for the work he has done for us as soon as the work is completed. If for some reason you cannot pay what you owe in full, then come up with an agreement with your creditor to pay him off as quickly as you are able, as Jesus said, "Agree with thine adversary quickly, whiles thou art in the way with him; lest at any time the adversary deliver thee to the judge, and the judge deliver thee to the officer, and thou be cast into prison. Verily I say unto thee, Thou shalt by no means come out thence, till thou hast paid the uttermost farthing" (Mat 5:25-26). Paul exhorted us in Gal 6:10 that, "As we have therefore opportunity, let us do good unto all men, especially unto them who are of the household of faith." Therefore, when we have opportunity and it's within our power to help someone in need, we should do so.
Subscribe to Pastor Wagner's Blog
---