Blog - Proverbs 3:22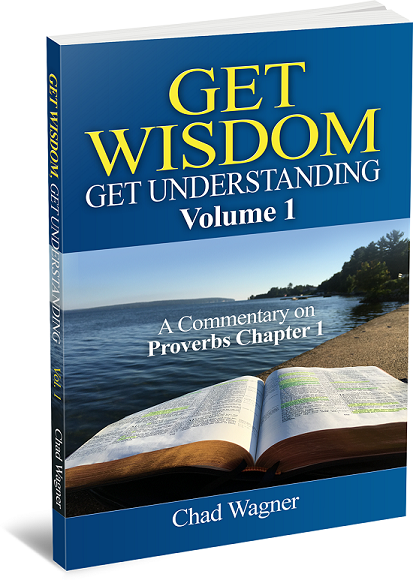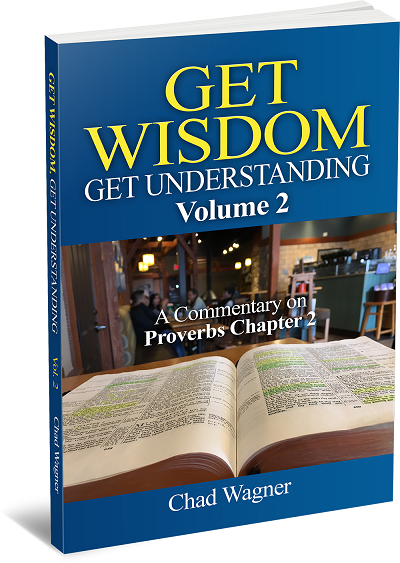 If you like this blog, then you will like
Get Wisdom, Get Understanding
which is Pastor Wagner's commentary series on the book of Proverbs which is available on Amazon in paperback or Kindle. Find out more
here
. For all the blogs in this series, click here:
Proverbs Commentary
.
Proverbs 3:22
"So shall they be life unto thy soul, and grace to thy neck." (Pro 3:22)
---
When wisdom and discretion are kept ever before a man's eyes and dear to his heart (Pro 3:21) they serve as a sustaining and improving influence in his life.
So shall they be life unto thy soul.
When kept, wisdom and discretion are life to the soul. They don't give physical life, although they can help to sustain it.
Pro 3:2 - For length of days, and long life, and peace, shall they add to thee. Pro 3:16 - Length of days is in her right hand; and in her left hand riches and honour. Pro 3:18 - She is a tree of life to them that lay hold upon her: and happy is every one that retaineth her.
Wisdom and discretion don't give eternal life to the soul; only God through Jesus Christ does that.
Joh 10:28 - And I give unto them eternal life; and they shall never perish, neither shall any man pluck them out of my hand.
But they do give health and quality of life to the soul.
Pro 4:22 - For they are life unto those that find them, and health to all their flesh. Pro 16:22 - Understanding is a wellspring of life unto him that hath it: but the instruction of fools is folly.
Living in wisdom makes God's children enjoy the best that life has to offer, while living in sin makes them dead while they live.
1Ti 5:6 - But she that liveth in pleasure is dead while she liveth. Rev 3:1 - And unto the angel of the church in Sardis write; These things saith he that hath the seven Spirits of God, and the seven stars; I know thy works, that thou hast a name that thou livest, and art dead.
As Jesus said, He came so that His sheep "might have life, and that they might have it more abundantly" (Joh 10:10). God's purpose in saving us from our sins was not that we might have mere
existence
, but that we might have an abundant life both in the here-and-now and in eternity; and that abundant life is found by keeping wisdom before our eyes and in our hearts.
And grace to thy neck.
Wisdom and understanding will make one attractive to others. They furnish one's neck with
grace
which is "the quality of producing favourable impressions; attractiveness, charm" (OED). Wisdom gives a Christian a beautiful neck, spiritually speaking; and her beautiful neck becomes even more attractive when the commandments of God adorn it as a necklace.
Pro 1:9 - For they shall be an ornament of grace unto thy head, and chains about thy neck. Pro 3:1, 3 - My son, forget not my law; but let thine heart keep my commandments: 3 Let not mercy and truth forsake thee: bind them about thy neck; write them upon the table of thine heart:
A wise woman will be far more attractive to a godly man than will a beautiful woman without discretion. The indiscretion and foolishness of a gorgeous woman makes her as attractive as a hog with a nose ring to a good man.
Pro 11:22 - As a jewel of gold in a swine's snout, so is a fair woman which is without discretion.
John Gill in his commentary on Pro 3:22 said it well: "...how ornamental is Christ and his righteousness to a believer! how lovely is the person that is steady in his principles, and regular in his practices! who stands fast in the truths of the Gospel, and whose conversation is as becomes it!"
Subscribe to Pastor Wagner's Blog
---