Blog - Proverbs 3:10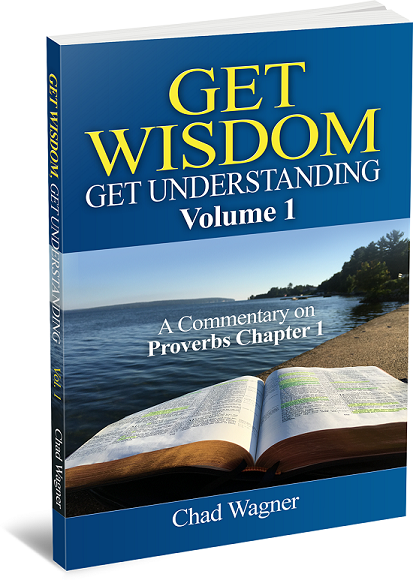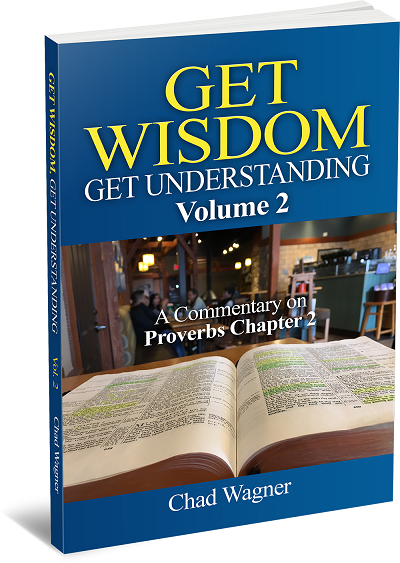 If you like this blog, then you will like
Get Wisdom, Get Understanding
which is Pastor Wagner's commentary series on the book of Proverbs which is available on Amazon in paperback or Kindle. Find out more
here
. For all the blogs in this series, click here:
Proverbs Commentary
.
Proverbs 3:10
"So shall thy barns be filled with plenty, and thy presses shall burst out with new wine." (Pro 3:10)
---
The previous verse gave the commandment; this one gives the reward for obeying it. When we honour the LORD with our substance, God will make it to increase, filling our barns with plenty. If we give the firstfruits of all our increase to God, our presses will be overflowing with new wine. It is not hard for the carnal mind to understand that if seed is taken from the storehouse and sown in the earth it is not wasted, but rather is put to profitable use and will return more than was spent. But the reasoning of fallen men would conclude that what is given to God and His work in the earth is lost. Faith, on the other hand, understands that, like the earth, God returns what was given to Him with dividends, as it is written, "he which soweth bountifully shall reap also bountifully" (2Co 9:6). Those that scatter will increase, but those that withhold more than is meet will tend to poverty (Pro 11:24). "He that hath pity upon the poor lendeth unto the LORD; and that which he hath given will he pay him again" (Pro 19:17). How does God return gifts that are given to Him? If one is a farmer, it's easy to imagine how God could send good weather and sufficient rain to boost the yield of the crop. If a Christian works for a corporation, it shouldn't be hard for him to believe that God could move him up the corporate ladder or open up an opportunity for a better job elsewhere.
Psa 75:6-7 - For promotion cometh neither from the east, nor from the west, nor from the south. 7 But God is the judge: he putteth down one, and setteth up another.
If one is self-employed, it would be no stretch to envision the LORD sending more business prospects his way. If a man is going through hard times, the LORD can always prompt other generous people to give liberally to him in his time of need, as Jesus said: "
Give, and it shall be given unto you
; good measure, pressed down, and shaken together, and running over,
shall men give into your bosom
. For with the same measure that ye mete withal it shall be measured to you again" (Luk 6:38). Whatever the situation, it would take no effort on the LORD's behalf to prosper the man who faithfully gives unto Him, for "with God nothing shall be impossible" (Luk 1:37). The thing that holds back Christians from experiencing the blessing of God which comes as a result of giving to Him is a simple lack of faith, without which "it is impossible to please him: for he that cometh to God must believe that he is, and that he is a rewarder of them that diligently seek him" (Heb 11:6). Such faithless Christians just don't believe that God will honour His word and prosper them if they give unto Him; for if they believed God's word, they would certainly give unto Him with a full expectation that the promised blessing would follow. In the Old Testament, the LORD offered Israel a challenge. They had not been giving Him their tithes and offerings that were required in those days (Mal 3:8-9). God told them to prove Him by bringing in their tithes and then wait and see if they were not overwhelmed with blessings from Him.
Mal 3:10-12 - Bring ye all the tithes into the storehouse, that there may be meat in mine house, and prove me now herewith, saith the LORD of hosts, if I will not open you the windows of heaven, and pour you out a blessing, that there shall not be room enough to receive it. 11 And I will rebuke the devourer for your sakes, and he shall not destroy the fruits of your ground; neither shall your vine cast her fruit before the time in the field, saith the LORD of hosts. 12 And all nations shall call you blessed: for ye shall be a delightsome land, saith the LORD of hosts.
God's nature and His faithfulness do not change (Mal 3:6). Jesus Christ is the same yesterday, today, and forever (Heb 13:8). If Christians would obey Jesus' commandment and "seek ye first the kingdom of God, and his righteousness; and all these things [material needs] shall be added unto [them]" (Mat 6:33). Israel experienced this in the days of king Hezekiah when it was reported to him that "since the people began to bring the offerings into the house of the LORD, we have had enough to eat, and have left plenty: for the LORD hath blessed his people; and that which is left is this great store" (2Ch 31:10). If a child of God by faith takes God's challenge to Israel and proves Him, he should not be surprised when God makes good on His word and "[his] barns be filled with plenty, and [his] presses shall burst out with new wine."
---
Subscribe to Pastor Wagner's Blog
---