Blog - Proverbs 3:1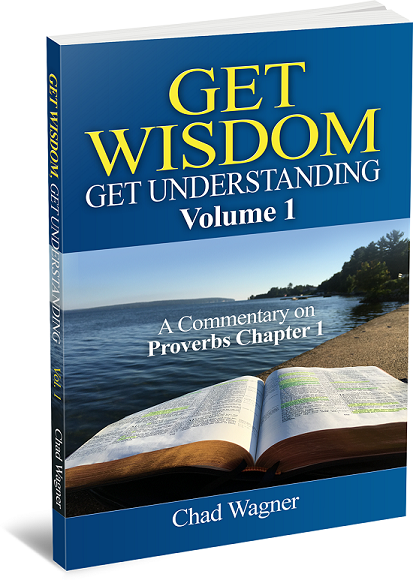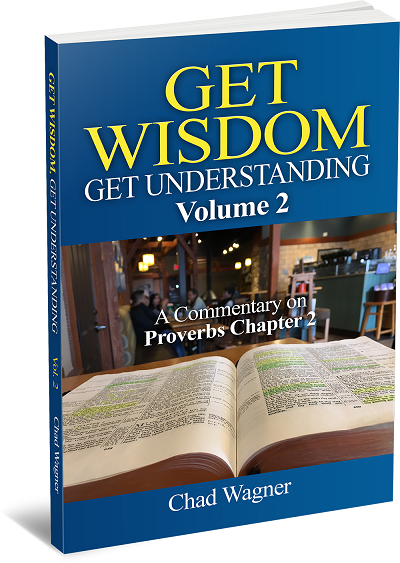 If you like this blog, then you will like
Get Wisdom, Get Understanding
which is Pastor Wagner's commentary series on the book of Proverbs which is available on Amazon in paperback or Kindle. Find out more
here
. For all the blogs in this series, click here:
Proverbs Commentary
.
Proverbs 3:1
"My son, forget not my law; but let thine heart keep my commandments:" (Pro 3:1)
---
Solomon devoted the majority of the first chapter of the book of Proverbs to warning his son of the dangers of being enticed to do evil by wicked men (Pro 1:10-19) and to admonishing him of the dire consequences of rejecting Wisdom's call of repentance (Pro 1:20-33). In the second chapter, he exhorted his son to seek and cry after the knowledge and wisdom of God which, when acquired, would deliver him from the way of the evil man and the strange woman. Having taken ample time exhorting his son to get wisdom and understanding, and warning him of the peril that awaits those who don't, Solomon spends much of the third chapter detailing the blessings and benefits of remembering God's law and keeping His commandments.
My son, forget not my law
... In that Solomon was one of God's prophets who "spake as they were moved by the Holy Ghost" (2Pe 1:21), these words are not only Solomon's to his son, but they are God's words to His sons warning them to forget not His law. To
forget
is to "lose remembrance of; to cease to retain in one's memory" (Oxford English Dictionary). Reading and understanding the law of God will be of no value to a son of God if he doesn't retain it in his memory where it is available to be recollected at any time; thus the reason that the LORD reminds His children to
forget not His law
.
Pro 4:5 - Get wisdom, get understanding: forget it not; neither decline from the words of my mouth.
Mal 4:4 - Remember ye the law of Moses my servant, which I commanded unto him in Horeb for all Israel, with the statutes and judgments.
Jos 1:13 - Remember the word which Moses the servant of the LORD commanded you, saying, The LORD your God hath given you rest, and hath given you this land.
Joh 15:20 - Remember the word that I said unto you, The servant is not greater than his lord. If they have persecuted me, they will also persecute you; if they have kept my saying, they will keep yours also.
The author of Psalm 119, who spent 176 verses magnifying the word of God, not only read the scriptures, but also made great effort to remember them, making numerous statements and promises to God such as, "I will not forget thy word . . . . yet do I not forget thy statutes . . . . I will never forget thy precepts . . . . yet do I not forget thy law . . . . yet do not I forget thy precepts . . . . I do not forget thy commandments" (Psa 119:16, 83, 93, 109, 141, 176). When we don't keep God's commandments, we have not only forgotten God's law, we have forgotten God Himself.
Deu 8:11 - Beware that thou forget not the LORD thy God, in not keeping his commandments, and his judgments, and his statutes, which I command thee this day:
Forgetting the LORD first manifests itself in failing to keep His commandments, which then leads to walking after other gods, and finally ends in death.
Deu 8:18-20 - But thou shalt remember the LORD thy God: for it is he that giveth thee power to get wealth, that he may establish his covenant which he sware unto thy fathers, as it is this day. 19 And it shall be, if thou do at all forget the LORD thy God, and walk after other gods, and serve them, and worship them, I testify against you this day that ye shall surely perish. 20 As the nations which the LORD destroyeth before your face, so shall ye perish; because ye would not be obedient unto the voice of the LORD your God.
Psa 9:17 - The wicked shall be turned into hell, and all the nations that forget God.
Psa 50:22 - Now consider this, ye that forget God, lest I tear you in pieces, and there be none to deliver.
But let thine heart keep my commandments
. Reading the word of God frequently is a necessary step to remember it, but the prescription that Solomon gives for not forgetting the law of God is not merely reading it, but also
doing it
, and doing it often, as repetition is the most effective method of committing a thing to memory. As the apostle James exhorted, those that only hear the word of God, but don't do it, are
forgetful hearers
.
Jam 1:22-25 - But be ye doers of the word, and not hearers only, deceiving your own selves. 23 For if any be a hearer of the word, and not a doer, he is like unto a man beholding his natural face in a glass: 24 For he beholdeth himself, and goeth his way, and straightway forgetteth what manner of man he was. 25 But whoso looketh into the perfect law of liberty, and continueth therein, he being not a forgetful hearer, but a doer of the work, this man shall be blessed in his deed.
The first commandment of the LORD that a child of God should keep after he has heard and believed the gospel is to repent and be baptized which will result in him being added to the membership of a local church (Act 2:37-41). When that happens and the new Christian continues "steadfastly in the apostles' doctrine" (Act 2:42) by assembling with the saints and hearing the word of God preached, he will be reminded of God's law week after week and will not forget it. Remembering the law of God by keeping it will not only spare God's children from falling into sin and being chastened by Him for it, but it will also yield the blessing of a long and peaceful life, which Solomon declares in the next verse.
---
Subscribe to Pastor Wagner's Blog
---