Blog - Proverbs 2:3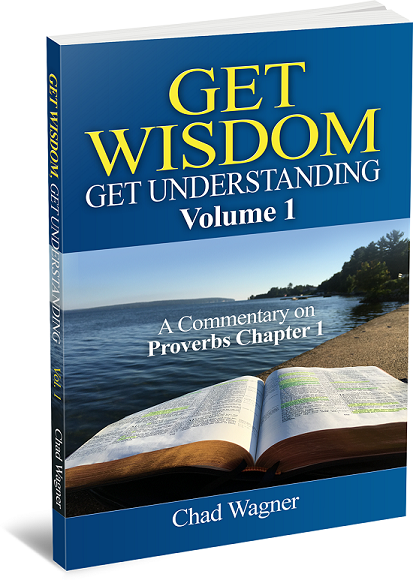 If you like this blog, then you will like
Get Wisdom, Get Understanding
which is Pastor Wagner's commentary on Proverbs chapter 1 which is available on Amazon in paperback or Kindle. Find out more
here
. For all the blogs in this series, click here:
Proverbs Commentary
.
Proverbs 2:3
"Yea, if thou criest after knowledge, and liftest up thy voice for understanding;" (Pro 2:3)
---
This verse sets forth the second condition, which itself contains two requirements that must be met to find the knowledge of God (Pro 2:5).
If thou criest after knowledge
. A man, having received God's words and hidden them within his heart (Pro 2:1), making it possible for him to incline his ear unto wisdom and apply his heart to understanding (Pro 2:2), must then take the next step and
cry after knowledge
.
Knowledge
is "the fact of knowing a thing, state, etc., or (in general sense) a person; acquaintance; familiarity gained by experience" (OED). The knowledge which Solomon is exhorting his son to cry after is not the knowledge of earthly things such as science, literature, the arts, or politics, but rather that to which all other knowledge pales in comparison: "the
knowledge of God
" (Pro 2:5). The apostle Paul was brought up at the feet of Gamaliel (Act 22:3), one of the most prestigious teachers in Israel (Act 5:34), and was therefore a highly educated and accomplished man (Phi 3:4-6). But Paul considered his renowned education to be "but dung" and "but loss" that he might have "the excellency of
the knowledge of Christ Jesus
my Lord", for which he "suffered the loss of all things" (Phi 3:8), only desiring "that I may
know him
" (Phi 3:10). The knowledge of God is not innate in man, nor is it dispensed to those who exert little effort in the pursuit of it, but rather to those who
cry after it
. To cry is to "entreat, beg, beseech, implore, in a loud and emoved or excited voice" (OED). Thus, if a man desires the knowledge and wisdom of God, he must
ask
for it. But simply asking will not suffice; for, if his request is to be granted, he must beg, beseech, and implore the LORD, not in a lukewarm, lackadaisical tone, but in a loud and impassioned voice. God "is a rewarder of them that
diligently
seek him" (Heb 11:6), not those who
halfheartedly
do so. Jesus said, "ask, and it shall be given" (Mat 7:7); but, as we compare scripture, we find that the appeals that are guaranteed to be granted are those that are made with
importunity
(
troublesome pertinacity in solicitation
- OED), not just a simple inquiry.
Luk 11:5-9 - And he said unto them, Which of you shall have a friend, and shall go unto him at midnight, and say unto him, Friend, lend me three loaves; 6 For a friend of mine in his journey is come to me, and I have nothing to set before him? 7 And he from within shall answer and say, Trouble me not: the door is now shut, and my children are with me in bed; I cannot rise and give thee. 8 I say unto you, Though he will not rise and give him, because he is his friend, yet because of his importunity he will rise and give him as many as he needeth. 9 And I say unto you, Ask, and it shall be given you; seek, and ye shall find; knock, and it shall be opened unto you.
God wants to see that His children sincerely desire to know His truth before He grants it to them. The LORD is longsuffering toward His elect and will never chastise them for repeatedly pleading with Him for knowledge and wisdom. Rather than
upbraid
(
censure or reproach
- OED) them for their ignorance, their heavenly Father will instead give wisdom
liberally
(
bountifully, freely, generously
- OED) to those who ask in faith, nothing wavering.
Jas 1:5-7 - If any of you lack wisdom, let him ask of God, that giveth to all men liberally, and upbraideth not; and it shall be given him. 6 But let him ask in faith, nothing wavering. For he that wavereth is like a wave of the sea driven with the wind and tossed. 7 For let not that man think that he shall receive any thing of the Lord.
Jesus, by way of a parable, taught us that we must be diligent in prayer if we are to have the desire of our hearts. In the parable, a woman continually besought an unjust judge to avenge her of her adversary, eventually causing him to yield by her relentless cries which wearied him (Luk 18:1-5). If an unjust judge would avenge the incessant cries of an irritating woman, how much more will the LORD our righteous judge (Isa 33:22) answer His children who
cry
to Him
after knowledge
?
Luk 18:6-8 - And the Lord said, Hear what the unjust judge saith. 7 And shall not God avenge his own elect, which cry day and night unto him, though he bear long with them? 8 I tell you that he will avenge them speedily. Nevertheless when the Son of man cometh, shall he find faith on the earth?
And liftest up thy voice for understanding
. As was noted in the comments on the previous verse,
understanding
is the faculty of the intellect, the power or ability to understand a thing. To have the knowledge of God without the power to apprehend the meaning of it is of little value. Just as the knowledge of God has to be
cried
for, so too understanding is promised to those who
lift up their voice
for it. Not a few young men have received the understanding they earnestly desired after they lifted up their voice in prayer to God, begging Him for it, no matter the cost. Such are following in the footsteps of the godly psalmist who
cried
to God for understanding of His word.
Psa 119:34 - Give me understanding, and I shall keep thy law; yea, I shall observe it with my whole heart.
Psa 119:73 - Thy hands have made me and fashioned me: give me understanding, that I may learn thy commandments.
Psa 119:125 - I am thy servant; give me understanding, that I may know thy testimonies.
Psa 119:144 - The righteousness of thy testimonies is everlasting: give me understanding, and I shall live.
Psa 119:169 - Let my cry come near before thee, O LORD: give me understanding according to thy word.

---
Subscribe to Pastor Wagner's Blog
---