Blog - Proverbs 2:20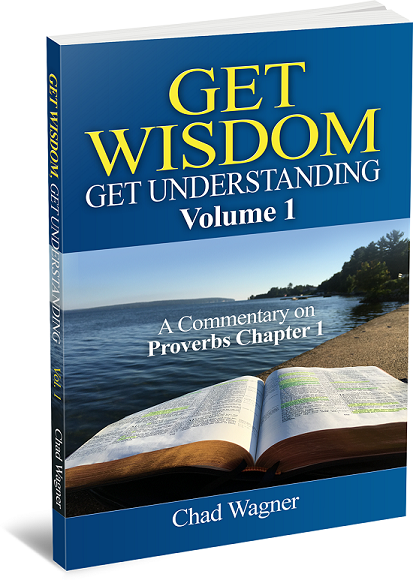 If you like this blog, then you will like
Get Wisdom, Get Understanding
which is Pastor Wagner's commentary on Proverbs chapter 1 which is available on Amazon in paperback or Kindle. Find out more
here
. For all the blogs in this series, click here:
Proverbs Commentary
.
Proverbs 2:20
"That thou mayest walk in the way of good men, and keep the paths of the righteous." (Pro 2:20)
---
Having finished warning of the dangers of the evil man (Pro 2:12-15) and of the strange woman (Pro 2:16-19) which the reception of wisdom safeguards against, Solomon now exhorts his son of the blessings attendant to the man in whose heart wisdom resides.
That thou mayest walk in the way of good men
. Walking in the way of good men is living a life that is both guided by the Almighty and pleasing to Him: "the steps of
a good man
are ordered by the LORD: and he delighteth in his way" (Psa 37:23). The possession of wisdom leads a man to good company, which in turn acts as a positive influence in his life, leading to greater wisdom: "he that walketh with wise men shall be wise" (Pro 13:20). The scripture describes a
good man
as a man who "sheweth favour, and lendeth [and] guide[s] his affairs with discretion" (Psa 112:5), "obtaineth favour of the LORD" (Pro 12:2), "leaveth an inheritance to his children's children" (Pro 13:22), "shall be satisfied from himself" (Pro 14:14), "out of the good treasure of [his] heart bringeth forth good things" (Mat 12:35), is "full of the Holy Ghost and of faith" (Act 11:24), and whose friends would die for him (Rom 5:7). Therefore, the man who walks in the way of good men will be generous towards the poor, yet wise when helping them; will be blessed of the LORD; will manage and save his money so that he has enough to leave not only to his children, but also to his grandchildren; will not depend on others nor on material wealth for his satisfaction; will treasure up good in his heart and bring it forth for the benefit of others in due time; will be full of the Holy Spirit and faith; and will have friends who love him so dearly that they would lay down their lives for him. Walking in the way alongside good men not only increases a man's wisdom and makes him a better person, but it also brings bountiful blessings into his life and protects him from danger. For example, Lot's life was spared because of His association with his faithful uncle Abraham; as it is written, "it came to pass, when God destroyed the cities of the plain, that God remembered Abraham, and sent Lot out of the midst of the overthrow, when he overthrew the cities in the which Lot dwelt" (Gen 19:29). Though Jacob had his faults, he was nevertheless a righteous man upon whom was the blessing of the LORD. Recognizing this fact, his uncle Laban requested for him to stay, "for," said he, "I have learned by experience that the LORD hath blessed me for thy sake" (Gen 30:27). When Joseph was sold into slavery in Egypt and found himself in Potiphar's house, Potiphar was blessed and prospered because of God's favor upon Joseph.
Gen 39:3-6 - And his master saw that the LORD was with him, and that the LORD made all that he did to prosper in his hand. 4 And Joseph found grace in his sight, and he served him: and he made him overseer over his house, and all that he had he put into his hand. 5 And it came to pass from the time that he had made him overseer in his house, and over all that he had, that the LORD blessed the Egyptian's house for Joseph's sake; and the blessing of the LORD was upon all that he had in the house, and in the field. 6 And he left all that he had in Joseph's hand; and he knew not ought he had, save the bread which he did eat. And Joseph was a goodly person, and well favoured.
And lastly, even the criminals who sailed with Paul to Rome were brought through a horrible storm at sea, escaping death because of the godly man that was on board with them (Act 27:24). There is a blessing in store for the man who
walks in the way of good men
and
keeps the paths of the righteous
, for the LORD "shall keep [his] foot from being taken" (Pro 3:26).
---
Subscribe to Pastor Wagner's Blog
---