Blog - Proverbs 2:14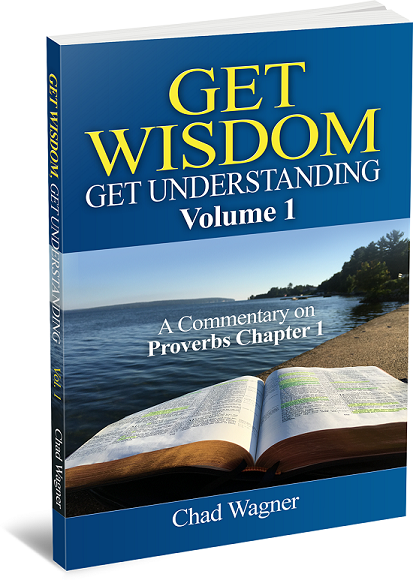 If you like this blog, then you will like
Get Wisdom, Get Understanding
which is Pastor Wagner's commentary on Proverbs chapter 1 which is available on Amazon in paperback or Kindle. Find out more
here
. For all the blogs in this series, click here:
Proverbs Commentary
.
Proverbs 2:14
"Who rejoice to do evil, and delight in the frowardness of the wicked;" (Pro 2:14)
---
Here Solomon further describes evil men "who leave the paths of uprightness, to walk in the ways of darkness" (Pro 2:13) as those
who rejoice to do evil
. Godly men do not enjoy doing evil. Instead, they "
rejoice
in the LORD" (Psa 33:1) and "
rejoice
at thy word, as one that findeth great spoil" (Psa 119:162); but, because "the flesh lusteth against the spirit, . . . [they] cannot do the things that [they] would" (Gal 5:17), and at times they do evil against their godly desire to do good. The apostle Paul vividly described this internal conflict between the new man and the old man within a child of God, a struggle with which he was intimately familiar.
Rom 7:15-23 - For that which I do I allow not: for what I would, that do I not; but what I hate, that do I. 16 If then I do that which I would not, I consent unto the law that it is good. 17 Now then it is no more I that do it, but sin that dwelleth in me. 18 For I know that in me (that is, in my flesh,) dwelleth no good thing: for to will is present with me; but how to perform that which is good I find not. 19 For the good that I would I do not: but the evil which I would not, that I do. 20 Now if I do that I would not, it is no more I that do it, but sin that dwelleth in me. 21 I find then a law, that, when I would do good, evil is present with me. 22 For I delight in the law of God after the inward man: 23 But I see another law in my members, warring against the law of my mind, and bringing me into captivity to the law of sin which is in my members.
The sinners of whom Solomon warns have no such inner struggle. They don't weep and lament over sin, but rather
rejoice
in it. To
rejoice
is "to gladden, make joyful, exhilarate one's person or spirits" (OED). To do evil brings gladness and joy to the wicked. Fools like these "make a mock at sin" (Pro 14:9) instead of mourning for it. "Folly is
joy
to [them] that [are] destitute of wisdom" (Pro 15:21). Whereas "the heart of the wise is in the house of mourning; . . . the heart of fools is in the house of mirth" (Ecc 7:4); and one of the sources of that mirth is the evil that they plan and execute. Doing evil is their preferred pastime, as the scripture says, "it is as sport (
entertainment or amusement
) to a fool to do mischief" (Pro 10:23). Such sinners as these should not even be prayed for, for God will not hear pleas made for them.
Jer 11:14-15 - Therefore pray not thou for this people, neither lift up a cry or prayer for them: for I will not hear them in the time that they cry unto me for their trouble. 15 What hath my beloved to do in mine house, seeing she hath wrought lewdness with many, and the holy flesh is passed from thee? when thou doest evil, then thou rejoicest.
Reprobates who find pleasure in sin and rejoice to do evil feel no pricks in their impenitent hearts because "their mind and conscience is defiled" (Tit 1:15), and "their conscience [is] seared with a hot iron" (1Ti 4:2), making it impervious to the conviction that would overcome the soul of the righteous. Christians should take heed to these somber warnings about the condition of the heart of the wicked and pray to "be delivered from unreasonable and wicked men [who] have not faith" (2Th 3:2). Wicked men such as these who rejoice to do evil also love to bring others down with them, for "they sleep not, except they have done mischief; and their sleep is taken away, unless they cause some to fall" (Pro 4:16). Interaction with wicked men will negatively affect children of God, and those who doubt it should "be not deceived: evil communications corrupt good manners" (1Co 15:33). It is possible for Christians to become numb to the pricks of the conscience, just as the wicked are, if they ignore them for too long; thus the reason that the apostle Paul exhorted the saints to guard against it.
Eph 4:17-19 - This I say therefore, and testify in the Lord, that ye henceforth walk not as other Gentiles walk, in the vanity of their mind, 18 Having the understanding darkened, being alienated from the life of God through the ignorance that is in them, because of the blindness of their heart: 19 Who being past feeling have given themselves over unto lasciviousness, to work all uncleanness with greediness.
By taking heed to the word of God, which is the means by which wisdom enters the heart, a Christian will be delivered from the way of such evil men (Pro 2:10-12).
And delight in the frowardness of the wicked
. Not only do depraved men love to do evil things, but they also "have pleasure in them that do them" (Rom 1:32). They both rejoice to do evil, and they
delight
in the evil done by their wicked comrades. To
delight
is "to be highly pleased, take great pleasure, rejoice" (OED). Nothing brings evil men greater pleasure than to see other reprobates walking down the paths of darkness with them. But a godly man's delight should be in the word of God, not in the frowardness of the wicked.
Psa 1:1-2 - Blessed is the man that walketh not in the counsel of the ungodly, nor standeth in the way of sinners, nor sitteth in the seat of the scornful. 2 But his delight is in the law of the LORD; and in his law doth he meditate day and night.
Psa 119:97 - O how love I thy law! it is my meditation all the day.
Psa 119:143 - Trouble and anguish have taken hold on me: yet thy commandments are my delights.
Psa 119:174 - I have longed for thy salvation, O LORD; and thy law is my delight.
Rom 7:22 - For I delight in the law of God after the inward man:
Every time a Christian enjoys perverse content such as nudity, fornication, sodomy, adultery, murder, blasphemy, feminism, false religion, and numerous other forms of evil portrayed in television shows, movies, books, magazines, or websites, he is delighting himself in the frowardness (
perversity
) of the wicked. The antidote to falling into this snare of the unrighteous is to immerse oneself in the word of God which gives wisdom "to deliver thee from the way of the evil man" (Pro 2:12).
Psa 119:9-11 - Wherewithal shall a young man cleanse his way? by taking heed thereto according to thy word. 10 With my whole heart have I sought thee: O let me not wander from thy commandments. 11 Thy word have I hid in mine heart, that I might not sin against thee.
The more a child of God delights in the scriptures, the less he will delight in the frowardness of the wicked.
---
Subscribe to Pastor Wagner's Blog
---