Blog - Proverbs 2:1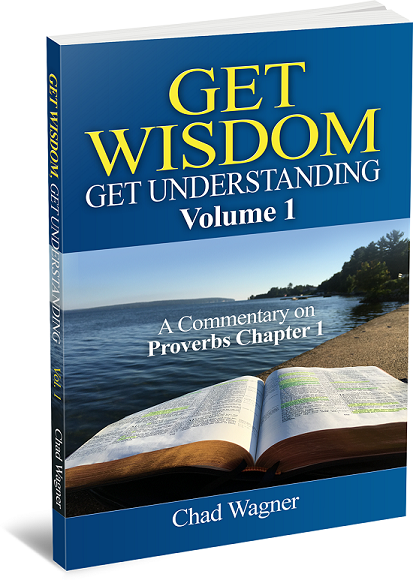 If you like this blog, then you will like
Get Wisdom, Get Understanding
which is Pastor Wagner's commentary on Proverbs chapter 1 which is available on Amazon in paperback or Kindle. Find out more
here
. For all the blogs in this series, click here:
Proverbs Commentary
.
Proverbs 2:1
"My son, if thou wilt receive my words, and hide my commandments with thee;" (Pro 2:1)
---
Having finished warning his son of the danger of rejecting Wisdom's cry in the latter part of Proverbs chapter one, Solomon begins chapter two with a formula that he enjoins his son to follow in order to get understanding and find the knowledge and wisdom of God.
My son, if
... These three words, which begin the thought that is developed in the first six verses of the chapter, tell the reader that whatever comes next is
conditional
. Solomon would have made an excellent computer programmer, having shown his mastery of the
if-then
statement by adeptly using a complex tri-conditional statement: "
if
thou wilt receive my words . . .
if
thou criest after knowledge . . .
if
thou seekest her as silver . . .
then
shalt thou understand the fear of the LORD, and find the knowledge of God" (Pro 2:1-5). By use of conditional
if
statements, Solomon reveals to his son that the understanding, knowledge, and wisdom of God are available only to those who meet God's criteria. If the conditions are met, then the promised wisdom is given; if not, it is withheld. When a man has the formula for the acquisition of the knowledge and wisdom of God, he has no one to blame but himself when he attains not unto it.
If thou wilt receive my words
. The first condition given to obtain the knowledge of God is to
receive
God's words, which is "to take in one's hand, or into one's possession something held out or offered by another; to take delivery of a thing from another" (Oxford English Dictionary). Though the words written to his son are said to be Solomon's words, they are also
God's words
written to
His sons
since the book of Proverbs is scripture which was written under the inspiration of God through Solomon, one of the "holy men of God [who] spake as they were moved by the Holy Ghost" (2Pe 1:21). God offers His knowledge and wisdom to all of His children, which is implied by the fact that they are entreated to
receive
His words. The Almighty's words are only held out to His regenerate children who have the ability to receive them in faith, not to the natural man who "
receiveth
not the things of the Spirit of God: for they are foolishness unto him: neither can he know them, because they are spiritually discerned" (1Co 2:14). The first step in finding the knowledge of God is
receiving
His word. But in order to be of any value, the word of God must not simply be accepted into one's
hand
"as the word of men", but it must be received into one's
heart
, "as it is in truth, the word of God, which effectually worketh also in [them] that believe" (1Th 2:13).
And hide my commandments with thee
. A man must not stop after having initially
received
the word of God; he must then
hide
it in his heart. If not
hidden
within a man, then "Satan cometh immediately, and taketh away the word that was sown in [his heart]" (Mar 4:15). The Bible can be confiscated by wicked men, but the scriptures can never be wrested from a Christian who has them hidden, not in his
house
, but in his
heart
. Having the word of God hidden in the heart is not only the means of finding the wisdom of God, but is also the best way for a believer to keep himself from sin.
Psa 119:11 - Thy word have I hid in mine heart, that I might not sin against thee.
Long before Solomon penned these words to his son, Job's friend Eliphaz wisely exhorted Job to both receive God's word and hide it in his heart to keep from sinning against him.
Job 22:22-23 - Receive, I pray thee, the law from his mouth, and lay up his words in thine heart. 23 If thou return to the Almighty, thou shalt be built up, thou shalt put away iniquity far from thy tabernacles.
Once God's words are received and hidden in the heart, a man can incline his ear unto wisdom and apply his heart to understanding, which are the next steps necessary to acquiring the knowledge of God (Pro 2:2).
---
Subscribe to Pastor Wagner's Blog
---