Blog - Proverbs 1:12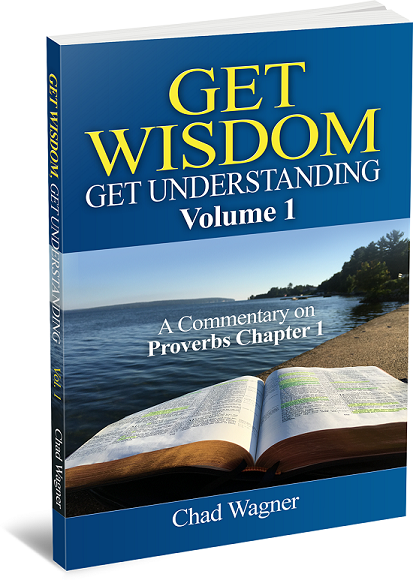 If you like this blog, then you will like
Get Wisdom, Get Understanding
which is Pastor Wagner's commentary on Proverbs chapter 1 which is available on Amazon in paperback or Kindle. Find out more
here
. For all the blogs in this series, click here:
Proverbs Commentary
.
Proverbs 1:12
"Let us swallow them up alive as the grave; and whole, as those that go down into the pit:" (Pro 1:12)
---
These wicked conspirators, whom Solomon warns his son to avoid, devise a plan to "swallow [the innocent] up alive...and whole." Solomon likely learned of the ways of these evildoers from his father David who begged God for protection from such abjects.
Psa 56:1 - Be merciful unto me, O God: for man would swallow me up; he fighting daily oppresseth me. Psa 56:2 - Mine enemies would daily swallow me up: for they be many that fight against me, O thou most High.
These immoral men learned this tactic of
swallowing up
their prey
alive
from their father the devil who is "that old
serpent
" (Rev 12:9) who "was
a murderer
from the beginning" (Joh 8:44). Snakes
swallow up
their victims
alive
and
whole
. Snakes
lay wait
in the grass and
lurk privily
for their prey (Pro 1:11). The serpent's children do the works of their father because they are "by nature the children of wrath" (Eph 2:3), "being filled with all unrighteousness" and "full of...murder" (Rom 1:29).
Joh 8:44 - Ye are of your father the devil, and the lusts of your father ye will do. He was a murderer from the beginning, and abode not in the truth, because there is no truth in him. When he speaketh a lie, he speaketh of his own: for he is a liar, and the father of it.
Knowing that there are wicked men in the world who plot and scheme to murder the righteous could make a man paranoid and afraid to leave the house. It is wise to walk circumspectly (looking around) (Eph 5:15), both in a spiritual and in a natural sense: "a prudent man foreseeth the evil, and hideth himself: but the simple pass on, and are punished" (Pro 22:3), but we must never be driven by fear. The Lord "hath not given us the spirit of fear; but of power, and of love, and of a sound mind" (2Ti 1:7). What to do then when we live in a dangerous world, and yet we are commanded to "fear not" dozens of times in the word of God? When Solomon's father David faced enemies that would
swallow him up
, rather than
fear
, he had
faith
; instead of having
trepidation
, he
trusted
God.
Psa 56:3 - What time I am afraid, I will trust in thee. Psa 56:4 - In God I will praise his word, in God I have put my trust; I will not fear what flesh can do unto me.
As was the case with David, so shall it be with every faithful child of God who trusts God to protect him.
Psa 56:13 - For thou hast delivered my soul from death: wilt not thou deliver my feet from falling, that I may walk before God in the light of the living?
Interestingly, these reprobates who desire to
swallow up the righteous as those that go down into the pit
will be the ones who are swallowed up of the grave and of hell.
Pro 28:17 - A man that doeth violence to the blood of any person shall flee to the pit; let no man stay him.
Psa 7:14 - Behold, he travaileth with iniquity, and hath conceived mischief, and brought forth falsehood. Psa 7:15 - He made a pit, and digged it, and is fallen into the ditch which he made. Psa 7:16 - His mischief shall return upon his own head, and his violent dealing shall come down upon his own pate.
Psa 9:15 - The heathen are sunk down in the pit that they made: in the net which they hid is their own foot taken. Psa 9:16 - The LORD is known by the judgment which he executeth: the wicked is snared in the work of his own hands. Higgaion. Selah. Psa 9:17 - The wicked shall be turned into hell, and all the nations that forget God.
---
Subscribe to Pastor Wagner's Blog
---