Problem Texts for Sovereign Grace
The Problem Texts for Sovereign Grace outline has been published as a paperback book on Amazon. For the book description, go
here
.
To download the outline for free and to listen to the entire series, click here: Problem Texts.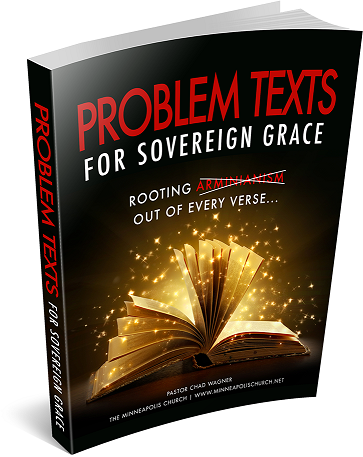 *****For a master copy of the outline, scroll down to the bottom of this page.*****
The following are links to the initial sermons in the Problem Texts for Sovereign Grace series which lay the ground work for understanding Sovereign Grace.
Two Forgivenesses - Eternal and Temporal
Universal Language - All Men, Every Man, The World
The following are verses which opponents of the doctrine of Sovereign Grace use to try to contradict this Biblical doctrine. Each verse is a link to an outline and MP3 recording of a Bible Study in which the verse was properly interpreted and explained.
---